[SPOTIFY PLAYLIST] Girls' tennis 'raps' up season, prepares for next year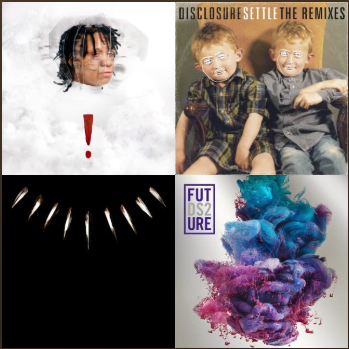 The girls' varsity tennis team entered the season poised to make a deep section run. The team was littered with players across all grades which gave the group a mix of experience and young developing talent. 
In team competition, they finished their regular season at .500 with a 7-7 record. This set up a section tilt with Providence, in which the team cruised to a 5-2 win and a second round matchup with Breck. Breck, who has been a thorn in the side of the girls' tennis team since beating them in sections last year, came into the match as a favorite and played like it defeating the Spartans 7-0 for the second time this year. While this ended the team's season, two pairs and individuals were invited to individual sections. This included the pair of junior Kate Hick and senior Alessandra Costalonga, and the pair of senior Issy Webber and junior Maya Choi. The individuals who qualified were sophomores Maggie Fields and Elizabeth Trevathan. While nobody qualified for state, Hick said, "It was a great year […] I think the team had a lot of fun." 
With four seniors graduating this year, the team will now look to its younger members to lead the Spartans into the future. Hick said, "We're going to get a lot better next year especially if everyone on the team keeps improving during the offseason." 
Despite their recent loss, Hick is already looking to next year with one big goal in mind. "I really want to beat Breck," she said.
During the season, the team commonly used music to pump them up before matches and during practice. Because of this, the team created playlists that they would listen to. The playlists mostly contain rap songs from the likes of Kendrick Lamar and Rae Sremmurd, but also have a couple pop songs such as "Hall of Fame" by The Scripts. 
The playlists brought comradery to the team that spanned across many grade levels. However, it also created controversy as two playlists were made; one by Hick, and one by sophomore Emily Gisser. Hick's playlist has a mix of pop songs from artists like Rihanna and Mike Posner, while Gisser's playlist consists exclusively of rap. "My favorite song on the playlist is the "You and Me" remix by Disclosure," Gisser said. As for which playlist is better, the answer varies depending on who is asked. Hick said, "Mine is way better." 
With the seasons end, the team will now have an entire offseason to keep improving for next year, and possibly decide who really has the best playlist.
You can listen here to decide whether Gisser or Hick has the best playlist.
Leave a Comment
About the Contributor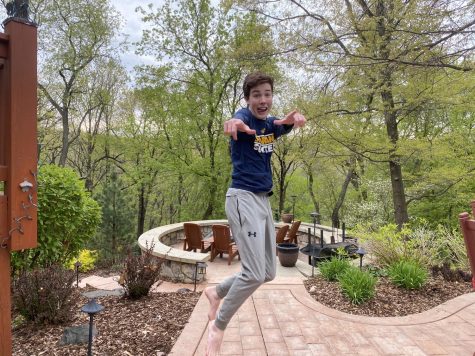 Bobby Verhey, Rubicon TV Executive Producer
Bobby Verhey is the Rubicon TV Executive Producer on RubicOnline. This is his fourth year on staff, previously working as the Sports Editor and Social...