China trip cancelled amid Coronavirus concerns
Every two years, each language facilitates an exchange with a school in a foreign country. The goal of these trips is to give students a firsthand experience of using the language and seeing the inner workings of another culture. However, this year, the planned trip to China will not take place due to the rampant growth of COVID-19, more popularly called the Coronavirus. 
MS Chinese teacher Neil Bray was in charge of setting up the trip. He said, "We had 27 kids set to go and had the whole itinerary planned out." The trip was set to visit famous landmarks in China like the Great Wall, along with a home visit to exchange partners in Changsha. 
Upon the viruses' initial outbreak in Wuhan, discussions began over the fate of the trip, slated to leave over Spring Break. "We made the decision early on, and there is absolutely no question that it was the right decision, especially given what has happened with the virus since," Bray said.
"
We had 27 kids set to go and had the whole itinerary planned out."
— MS Chinese teacher Neil Bray
Students who were set to go on the trip were disappointed by the news but understood why the decision was made.
Ninth-grader Ben Chen said, "I am very sad that the trip was canceled, but I'm also glad because I don't want to get sick […] I know that the teachers had put a lot of work in."
Senior Elijah Johnson said, "It would have been a great experience had I gone as I could have been immersed in a new culture, especially since it was my last chance. I was definitely disappointed." 
Since the decision to cancel the trip was made, many major airlines also canceled their flights to China, meaning that the trip was likely doomed from the start.
Sophomore Zelda Harmoning said, "It's a bummer […] at least I'll still be able to go in senior year."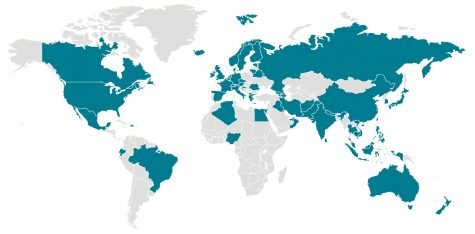 Despite the cancellation, Bray hopes to rekindle the trips in the future. He said, "The hope is that we will be back on track for a trip in two years, but we really don't know how long this issue will last." 
Looking back, Bray said, "It was tough […] I am, of course, sad that we are not going to China, but it was the best decision for us to do and the safest for both all of the kids and anyone else involved."
Even within China, travel restrictions are in effect. Shanghai and Bejing have instituted 14-day quarantines for travelers arriving from places in the world where the coronavirus is on the rise.
Leave a Comment
About the Contributor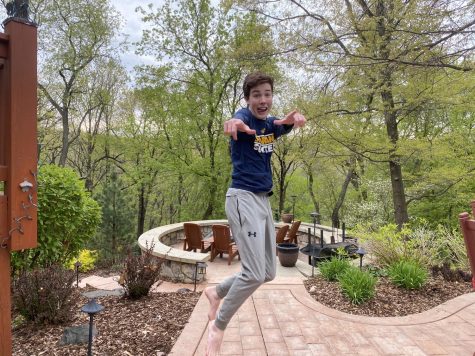 Bobby Verhey, Rubicon TV Executive Producer
Bobby Verhey is the Rubicon TV Executive Producer on RubicOnline. This is his fourth year on staff, previously working as the Sports Editor and Social...