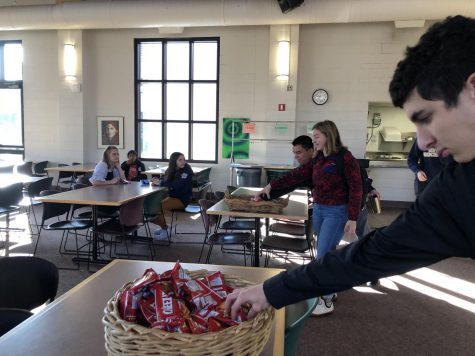 Martha Sanchez, RubicOnline

November 6, 2019
USC's new snack schedule aims to keep snack less chaotic and more contained in the cafeteria.
Annie Bottern, RubicOnline Editor

April 25, 2019
Upper School Head Chef Simon Barrow shares his weekly routine and what goes into planning lunch.
Lauren Boettcher, RubicOnline

May 25, 2016
After 29 years working in the lunchroom, Peggy Holzem has decided to retire.