Spring sports postponed until further notice
Student-athletes, compared to other students, are disproportionately affected by the COVID-19 shutdowns. Athletes went from practice one morning to watching the governor cancel a major aspect of their daily lives.
The cancellations of high school sports started Mar. 13 when the Minnesota State High School League canceled all tournaments, games, and matches the morning before the girls' basketball state tournament. By Mar. 17, fitness centers were closed, ending all hopes of continued training separate from MSHSL. Minnesota Governor Tim Walz addressed student athletes on Apr. 5.
"I know right now many of you out there are athletes. Whether it's from little league baseball to the Olympics, you prepared your whole life to go out and win championships on diamonds and fields across this state, and now you can't," Walz said.
St. Paul Academy and Summit School acts in accordance with the governor and the MSHSL, so for at least as long as schools are closed, MSHSL seasons will not begin. The earliest that the spring season could begin is May 4, since SPA's distance learning plan ends May 1 and Minnesota's stay-at-home order ends May 4. It is also not expected that MSHSL would prolong the season past Jun. 26, the original end date for the 2020 spring season.
All of SPA's teams have adapted a distance learning plan for the continuation of a team environment that supports student-athletes and offers motivation to players to continue their athletic training. Upper School Athletic Director, Rick Johns hopes that team spirit can persevere as much as possible.
"Our coaches are encouraged to stay in contact with their athletes, keep them positive, give the workouts and remind them that we have gone through this before. The hope is that our coaches will be creative, positive, and encouraging," he said.
Recent team messages included everything from team apparel updates, season updates, video practices, and drills that players can practice at home.
Boys tennis is planning for an IMAC Singles and Doubles Conference Tournament on May 9 as a substitute for all regular season IMAC In-Conference matches. Their non-conference matches will be rescheduled if time permits once the season begins.
The lacrosse season is suspended until May 10, as of now.
"
Our coaches are encouraged to stay in contact with their athletes, keep them positive, give the workouts and remind them that we have gone through this before."
— Upper School Athletic Director Rick Johns
The track and field team is hosting video hangouts full of team Kahoots and weekly challenges to maintain a team connection. Boys golf is hosting video practices, and the girls golf coach has created a YouTube channel to send videos and messages to the team. Softball and Baseball are offering drills that players can practice at home. Softball is offering the opportunity for players to submit a short clip to a part of a larger team video project. Baseball is offering resources for players to improve their swings.
Though there are no in-person or group practices and no competitions available, athletes can still use this time to improve. SPA's athletics are working hard to not only offer resources for athletes to continue practicing and improving but for the chance to still be a part of a team and a community.
Leave a Comment
About the Contributor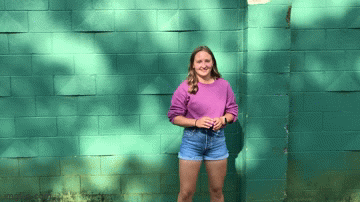 Elizabeth Trevathan, co-Director of RubicOnline
Elizabeth Trevathan is a co-Director of RubicOnline. Over the summer she played a tennis tournament to raise money for rare cancer research at Childrens'...