New staff focuses on learning athletic culture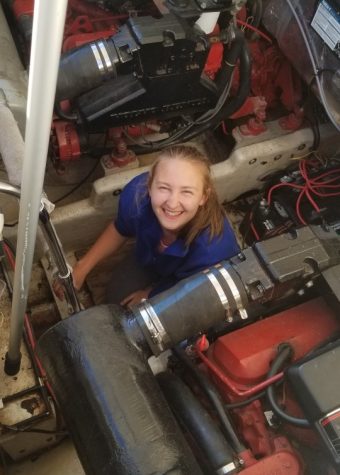 More stories from Elizabeth Trevathan
The faces in the athletic hallway have changed over the summer.
US Athletic Director Andrea Schmidt accepted a one-year interim as the Associate Athletic Director for Blake School while she completes a principal licensure program as well as her graduate work in Education Administration. Her last day at SPA was Aug. 28.
Julie Friend, the Athletics Assistant took a position with the University of St. Thomas to fulfill her dream of being a part of the National Collegiate Athletic Association. She also departed in August.
"
Ms. Wickstrum was left holding the bag. It was like musical chairs and she didn't have a chair to sit in."
— Rick Johns, Interim US Athletic Director
The department now consists of Rick Johns, interim US Athletic Director, Nicolette Josupait, Athletics Assistant temp, and Director of Athletics Dawn Wickstrum.
Johns said, "Ms. Wickstrum was left holding the bag. It's was like musical chairs and she didn't have a chair to sit in."
Johns was previously at Providence Academy before retiring last year. Wickstrum asked him to come out of retirement to spend the year at St. Paul Academy and Summit School, but there is a chance he will stay longer: "They want to see if they like me and I like them. And so I think probably, typically, an independent school would start a search like this as early as December. So I think that by December they will decide if I'm what SPA wants or if they want to do a national search," he said. 
Johns advises Sparton Boosters; president of the club, Pia Schultz said, "Whenever I see him he is smiling and when he sees me he makes an effort to say hi and ask me about my day. I think he is a great addition to SPA and I am really excited to see how he reinvigorates our kind of lacking athletic department."
When the new staff members got together over the summer, the first thing they did was rearrange the offices. A small change created a big difference for the administration to better utilize what each staff member does. They moved Johns to the office next to the boys' locker room, and Wickstrum to the large, most visible office at the end of the hall.
The staff hopes that the changes will not disrupt the general flow of SPA's athletic community. Currently, Johns and the staff are focused on understanding the athletics culture here, including the coaches, athletes, and parents.
UPDATE: Keenan Humphrey has joined the athletics team as the new Athletics Administrative Assistant. Wickstrum shared the announcement Sept. 19. 
This story was updated with student interviews.
About the Contributor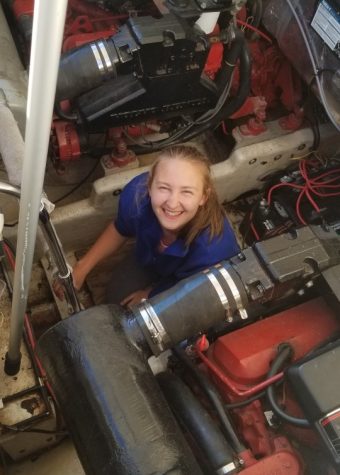 Elizabeth Trevathan, Director of RubicOnline
Elizabeth Trevathan is the Director of RubicOnline. This is her third year on staff. Her parents own an essential business, so she has been attending school...