Save the Earth and the bank with alternative prom attire options
Even though prom is a month and a half away, it is on the minds of many— especially when it comes to what to wear. Prom can be a cornerstone high school experience, and finding the perfect outfit is a large part of that. Though, buying an entirely new formal outfit is costly and most often unsustainable.
The average prom dress costs hundreds of dollars, and is likely to only be worn once. To relieve the financial and environmental stress of prom shopping, some students opt to rent their prom attire or buy used garments instead.
"It feels crazy to buy a dress and spend so much money on a dress that I would only wear once," junior Sila Liljedahl said. "I decided that renting a dress would be a good option until I found one at a thrift store yesterday."
Renting is an option where customers can look at garments online and order them for a short amount of time, and then send the order back to be washed and worn by another person.
Pass Down the Gown is a non-profit founded in 2018 by students at Cretin Derham Hall that aims to make the formal event experience more equitable and environmentally friendly by offering free rental of donated gowns. "She was sick of paying $300 just to get a dress that would fit her right and was one she wanted," CDH sophomore Daisy Franzen said about her sister who founded the organization.
While Pass Down the Gown is focused on dresses, similar organizations exist for renting suits and tuxedos, like The Black Tux, and Milbern's Clothing.
One thing renting doesn't allow for is having the physical memento of high school prom. Students find that thrifting is another cost-effective and environmentally friendly way of sourcing their prom attire— one that still allows them to keep and alter the outfit. Senior Divya Barhghava stumbled across her prom dress early, when she found a blue floor-length dress at a Duluth Savers over spring break.
"I wasn't really looking for one, but it was just there and I really liked it. It's a little big so I'm going to alter it and make it fit," Bhargava said. She plans to learn to sew for her senior project in May and alter her gown in time for prom on June, 1.
The importance of prom— and the prom outfit— is different for many, as is the stress it causes. A possible source of stress is the worry that someone will wear the same thing. In previous years, SPA students have even created a grade-wide group chat to ensure that no one showed up in the same dress.
"
It feels crazy to buy a dress and spend so much money on a dress that I would only wear once."
— Sila Liljedahl
"I've heard of a few schools that have documents of all the senior girls and pictures of their dress, so no one can get the same one," Liljedahl said, "I am glad we don't have that at SPA, it sounds pretty stressful."
For people stressed about that possibility, rental services and thrifting provide more individual options, almost guaranteed to be unique. "It's worth looking in thrift stores and places like Rent the Runway because it's hit or miss, and sometimes you really can find the dress, and sometimes you just can't, but it's always worth a look," Liljedahl said.
SPA's junior-senior prom will be held on June, 1 at the Profile Event Center in Minneapolis. And who knows? The perfect outfit could be found at a thrift store.
Leave a Comment
About the Contributor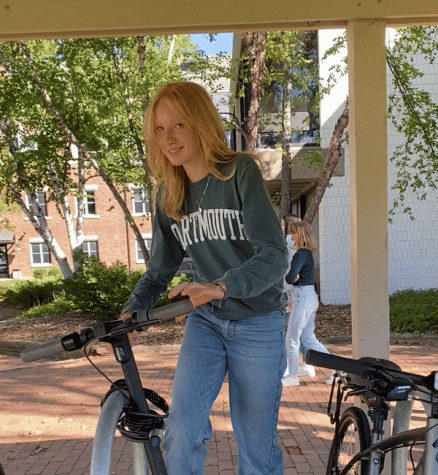 Siri Pattison, Multimedia
Sophomore Siri Pattison (she/her) worked as a Staff Writer first semester and joined the multimedia staff at RubicOnline second semester. She is a music,...