New coaches mark next chapter in Spartan basketball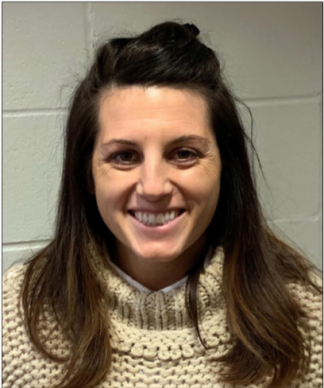 New head coaches take lead boys and girls varsity basketball as they look to recharge for the upcoming season.
The new boys' coach is Kevin Keto, a former college basketball player at Augsburg University. Keto previously coached at Forest Lake High School for 13 seasons as an assistant, helping them reach the class 6A state tournament twice, an impressive feat for the state's highest level of basketball.
Keto was the recipient of the 2017 assistant coach of the year award.
The girls varsity team has hired MS math teacher Natalie McElligott. McElligott has played basketball for as long as she can remember; she coached middle school basketball for three years before taking a break. She is back and excited to coach some of the players she previously coached as middle schoolers.
Both Keto and McElligott bring high expectations.
"I think we'll all have to learn about each other early on, but I hope to be a dangerous team by mid-season," Keto said.

For McElligott the most valuable thing her players can do is have fun and bond together. This connection between players will help win games, which according to her is the most fun thing a team can do.
"I want us to have fun—and guess what? Winning is fun, so we will be striving to do a lot of that as well," McElligott said.
For Keto the coaching vacancy was a perfect fit for his values and coaching style. "I feel honored and blessed to be joining such a great community… I'm excited to work with the intelligent, driven, well-rounded student-athletes," Keto said.
McElligott sees her new title as an opportunity to encourage tomorrow's Spartans to become successful on and off the court. "My hope is that younger Spartans will see the new momentum in the program and want to play more basketball and that other teams in our conference see us as a team to beat."
Some boys varsity players had the chance to interview a number of different candidates for the job. There was a 100% agreement between players that they wanted their new coach to be coach Keto.
Sophomore Brandt Baskerville was adamant that Keto was the right fit for the team.
"He has a good intensity to him. He was also a high level player which made me excited because I know that he will bring great energy to whatever we do as a team," Baskerville said.
"
I want us to have fun—and guess what? Winning is fun, so we will be striving to do a lot of that as well"
— Natalie McElligott
Seasons start for the boys on Dec. 3, the girls on Nov. 21.
This story was originally published in the November edition of The Rubicon.