Diversity, Equity, and Inclusion: what faculty is reading that you should too
While students spent last Thursday taking advantage of the free day for MEA Break, faculty and staff spent it in and out of Zoom Meetings talking about race and the newly instituted diversity initiative: Defining Diversity, Equity, and Inclusion at SPA, and how they will implement findings from a variety of books they've read over the summer and are planning on reading. Here is the booklist:
Culturally Proficient Leadership: The Personal Journey Begins Within
Fish out of Water: Mentoring, Managing and Self-Monitoring People Who Don't Fit In
White Fragility by Robin DiAngelo
Robin DiAngelo is a professor and author. Many of her books are aimed at a white audience, which SPA, a predominately white school, can learn from.
View this post on Instagram
So You Want to Talk About Race by Ijeoma Oluo
Ijeolma Oluo is a writer and activist. Check out her Linktree for resources.
View this post on Instagram
White Rage: The Unspoken Truth of Our Racial Divide by Carol Anderson
Carol Anderson does not have an Instagram page, but her Twitter is full of many things to reflect about and learn from for many.
Stamped From the Beginning by Ibram X.Kendi
Ibram X. Kendi is a very prominent anti-racist voice, and has many books to choose from. Just recently, he released yet another book titled Be Antiracist: A Journal for Awareness, Reflection, and Action. His Instagram page consists of election-advocating posts, as well as information about discussions and anti-racist sources to learn from.
View this post on Instagram
How To Be An Antiracist by Ibram X. Kendi
We Want to Do More Than Survive by Bettina Love
Georgia professor Bettina Love preaches abolitionist teaching and hosts many discussions about racial struggle. Many of her Instagram posts ask educators to reflect on the concepts implemented into their curriculum.
Me and White Supremacy by Layla Saad
Layla Saad is an author and teacher whose career is dedicated to social change. Her Instagram page reflects that, and is constantly offering words of encouragement to black people and other people of color and prompting people of all racial identities to think deeper about race.
View this post on Instagram
They also referenced the Smithsonian National Museum of African American History & Culture's Talking About Race website.
About the Contributors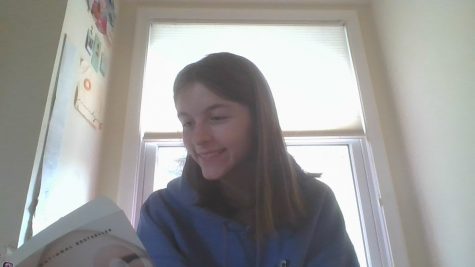 Lynn Reynolds, Opinion Editor
Lynn is the Opinion Editor on RubicOnline. This is her third year on staff. Lynn has kept herself busy during the pandemic by reading and biking a lot....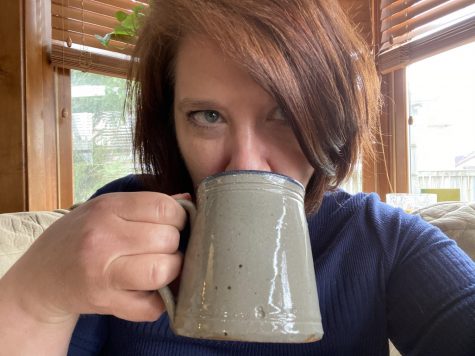 Kathryn Campbell, Director of Publications
Kathryn Campbell, CJE, is the Director of Publications at St. Paul Academy and Summit School. While teaching remotely, she's taken daily walks around...