Long overdue diversity policies need more support
Head of School Bryn Roberts sent out an email Sept. 30 introducing a new diversity initiative entitled, "Defining Diversity, Equity, and Inclusion at SPA." This initiative includes a diversity committee which will work to improve diversity and inclusion in the St. Paul Academy & Summit School community. Since this board has been announced, a couple of diversity and inclusion-related activities have occurred, including the Culture Wheel activity advisories participated in this week.
Creating this committee in light of the murder of George Floyd this summer, and the lack of diversity at SPA, is a good first step to making SPA a more inclusive and diverse school, but waiting until near the end of the first quarter is unacceptable. After the attention brought to systemic racism this summer, this committee and other anti-racist work should have been the first thing for the school to focus on upon returning to school in September.
"
If SPA expects diversity to improve, the administration first has to work to make the school safer for people of color."
SPA has made an effort to improve in-school discussions about race, including their introduction of the Courageous Conversations format in 2018. However, the school needs to focus now on not only helping students (especially white students) handle race, but also making SPA a school that can be safe for students and community members of color. This can only be achieved by bringing more diversity into the school community and making sure that SPA changes in order to keep that diversity. Saint Paul Academy's white-dominated school culture has a history of making families and faculty members of color leave the school, and if SPA expects diversity to improve, the administration first has to work to make the school safer for people of color.
Director of Intercultural Life Naomi Taylor, and before her, Karen Dye, work really hard to recruit teachers of color and bring in families from diverse backgrounds, and it is extremely difficult to do this. Not many teachers of color want to come to Minnesota, one of the most racially inequitable states, or SPA, a predominately white and wealthy private school, that offers teachers lower salaries than public schools. However, rather than using these challenges as an excuse, the administration needs to rise to the challenge and provide more help to Dr. Taylor.
As the Director of Intercultural Life at SPA, Dr. Taylor singlehandedly handles recruiting of teachers of color, as well as all diversity education, organization, and planning at the Upper School, Middle School, and Lower Schools. Although the school technically has a group of teachers that help in the diversity area, that is supplementary to their teaching positions, and Dr. Taylor is responsible for so much that she often isn't able to make it to affinity group meetings.
Affinity groups are clubs which are open to students who share an affinity: race, gender, sexuality, religion, etc. There are many affinity groups at SPA which consist of a particular racial, ethnic, or cultural identity, for example, Latinos Unidos, the Latinx affinity group, and Common Ground, the affinity group for all students of color. Affinity group meetings are essential to minority students at SPA, especially students of color, who make up a tiny percentage of the school population and depend on the affinity groups for a safe space. The fact that Dr. Taylor often is too busy to participate in these safe spaces and directly interact with students of color in these spaces is detrimental for the students in those affinity groups and Dr. Taylor, both of whom deserve the best safe spaces possible, especially in such a wealthy white-dominated school.
Dr. Taylor's huge responsibilities are now coupled with her new position as the leader of this new committee. Although Dr. Taylor deserves this position above any other administrator in the school, and the committee has Assistant Head of School for Student Development and Community Engagement Jill Romans, and Head of School Bryn Roberts operating as co-chairs who will support her in her leadership, this new huge responsibility is just another thing on Dr. Taylor's plate. If the school expects her to do her best work in this new committee, they need to give her more support for the rest of her responsibilities as the Director of Intercultural Life. Dr. Taylor was stretched thin even before this committee was created.
Expanding the department of Intercultural Life by hiring more diversity staff and rerouting more resources into that department is the bare minimum that SPA can do to make the school more accessible to the community, diverse, and safe for community members of color.
Leave a Comment
About the Contributors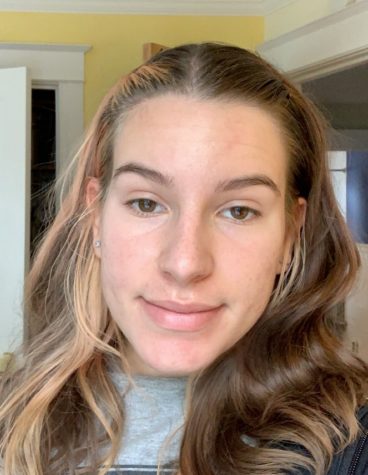 Lucia Granja, Social Media Manager
Lucia Granja is the Social Media Manager on RubicOnline. This is her second year on staff. While staying home, Lucia has been watching shows, listening...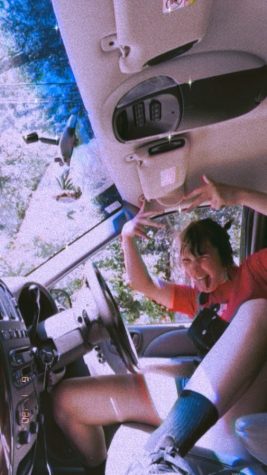 Adrienne Gaylord, Feature Editor
Adrienne Gaylord is the Feature Editor on The Rubicon. This is her second year on staff. In recent times she has been seen biking around South Minneapolis...