Community Service Spotlight: Moen develops skills by counseling at Homegrown Lacrosse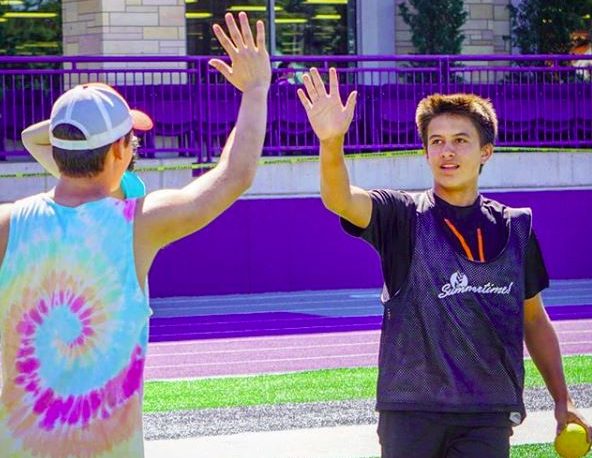 After spending one summer at a day camp run by Homegrown Lacrosse, sophomore Theo Moen decided to go back as a volunteer counselor in the summer of 2018. At the camp, Moen mainly worked in the Leadership Development Program with young children who were interested in lacrosse.
"I started volunteering at the camp after going to it in sixth grade. I remember learning a lot while I was at the camp, and enjoying it very much so I wanted to go back to camp to pass on what I learned to other kids," Moen said.
Teaching the younger kids about lacrosse and working with his old teammates and coaches led Moen to have a memorable summer.
"The whole process was really fun, mainly because I worked with a bunch of my old teammates and coaches from my club lacrosse team, the Minnesota Chill," Moen said.
Shifting from camper to counselor was not a hard feat for Moen, due to the fact that he clicked right away with his campers.
"It wasn't that hard to feel like a counselor, especially because we [the counselors] would always play in the scrimmages with the campers and they were always super energetic and eager to play and beat us," Moen said.
While enjoying his summer and learning more about lacrosse, Moen developed leadership skills that he continues to use daily.
"I learned that volunteering always helps multiple groups. I was able to give back to Homegrown, teach kids how to play lacrosse, and develop my coaching skills. I defiantly learned a lot during the camp," Moen said.
As someone who had did not volunteer much before the camp, Moen's advice to other students who are looking to begin volunteering is to find something new, as it will lead to many learning opportunities throughout the process.
About the Contributor
Annie Bottern, Social Media Manager
Annie Bottern is the Social Media Manager at RubicOnline. This is her third year on staff. She loves finding new facts about people while she interviews...