Ziemer heads for rowing nationals
Junior Griffin Ziemer only started rowing in his freshman year, but this year he reached a major milestone in his athletic career: qualifying for the 2021 US Rowing Youth National Championships scheduled for Jun. 10-13 in Sarasota, Florida.
Zeimer started rowing for Minneapolis Rowing Club in 2018 and had grown to love the sport dearly. He believes it has really helped with his mental health, especially in a stressful school environment.
"I really love rowing," he said, "it really helps me stay focused in school and be a more well-rounded person."
Ziemer commented on how rowing has helped connect with a wide range of other students in the Twin Cities area through their shared passion.
"I've really enjoyed meeting other people through the sport, I've met so many other kids from different backgrounds," he said, "It's nice to have so many connections outside of just school."
"
Rowing has made a real positive impact in my life."
— Henry Ziemer
Rowing competitions work in a tiered system: teams compete at the regional level first, and if they place in the top three, individuals can move onto to nationals. Ziemer and three other members of his team qualified for nationals. The four of them decided to compete as a "quad" in the national competition.
Ziemer examples, "A quad means we have four guys in one boat with two oars each."
Ziemer also proudly accepted an opportunity to attend a high-level training camp this summer. He hopes that rowing will follow him into the next phase of life. Zeimer is looking to row at college, so has made teams part of his search.
Ziemer would highly encourage anyone who thinks they might like rowing to check it out: "Rowing has made a real positive impact in my life," he said, "It's a very rewarding sport that anyone can get involved in."
Leave a Comment
About the Contributor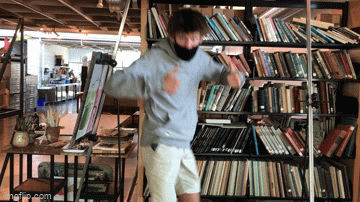 Henry Burkhardt, Director of Visual and Interactive
Henry is the Director of Visual and Interactive for the RubicOnline. Outside of journalism he enjoys spending time in the outdoors. He can be reached at...