[10 QUESTIONS] Ziemer is an aqua-holic for rowing
Junior Griffin Ziemer has been rowing for 3 years now. He is now captain of his club team.
Q: What club do you row with?
I currently row with the Minneapolis Rowing Club.
Q: What is the biggest competition you have competed in?
I have competed in the Midwest Nationals Qualifiers.
Q: What is your favorite rowing team to watch?
My favorite rowing team is the New Zealand national team but my favorite rower is Damir Martin who is Croatian.
Q: How long have you been rowing?
I started rowing freshman year with the Minneapolis Rowing Club so I have been rowing for 3 years now.
Q: How has COVID-19 affected your season?
COVID has forced our team to change how we compete, we now do more individual races.
Q: When are your practices and where do you practice?
Our fall season just ended but now we are starting practices until spring that are an hour and a half at our boathouse on the Mississippi river.
Q: What responsibilities come with being captain of the club?
As a captain I have to help advise the coaches in the plans for the workout and I also have to run the captain's practices with my two other captains.
Q: What is the environment like with the majority of rowers from other schools?
It is nice to see some familiar faces [students from SPA]at rowing but it is also nice to see people that I don't go to school with.
Q: How does the rowing club impact your life?
It has overall boosted my mental health and has given me connections, friends throughout the country.
Q: What is the biggest lesson you have learned from rowing?
The biggest thing that holds you back is yourself.
Leave a Comment
About the Contributor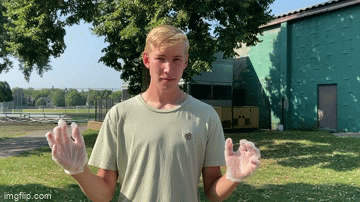 Zekiah Juliusson, Opinions Editor
Zekiah Juliusson is the Opinions Editor of Rubiconline and this will be his 4th year on staff. Over the summer he took a fun boundary waters trip and played...