Protesters of stay-at-home order surround Capitol in Operation Gridlock
Blaring horns and donning firearms, pro-Trump protesters of all ages surrounded the Minnesota State Capitol as part of Operation Gridlock, a nationwide movement against stay-at-home and shelter-in-place orders. Seeming to call for an end to all measures to combat the coronavirus pandemic in Minnesota, the participants of the May 2 demonstration spoke to an empty building as most Capitol employees now work from home.
Though protesting safety measures against coronavirus, which some view as a hoax, most demonstrators protested from their vehicles. Their demonstration created a traffic stalemate around the Capitol and its immediate surroundings, putting many hospitals — including Regions, Gillette Children's, and Bethesda — at risk of becoming inaccessible. In response, healthcare workers mobilized in counter-protest to keep hospital entrances clear.
About the Contributor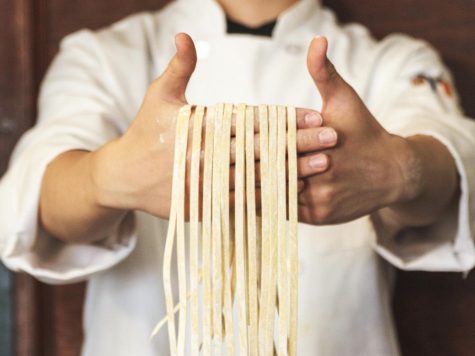 Nikolas Liepins, Political Correspondent/Contributor
Nikolas Liepins is the Political Correspondent and a writer/(photo)journalist for The Rubicon, RubicOnline, and Ibid Yearbook. This is his first year with...