Heightened security at the Governor's Mansion response to increased protests
State troopers are stationed outside governor Tim Walz's house located on Summit Avenue. Surveillance is kept all hours, with either one or two state-cars present. New rules were posted outside the mansion, explaining the expectations for protesting at that location. During the Derek Chauvin trial, there was a brief appearance of multiple military vehicles and personnel. When asked for an interview, the state trooper located outside the mansion declined.
He said, "I can't do anything like that."
There have been multiple occasions where the governor has been forced to evacuate the mansion. The protests due to George Floyd's killing and in January regarding the results of the election require him to evacuate. During these protests, two state-trooper cars were present. After the Chauvin trial, there was only one car situated out in the front. While cops work for the city, troopers work for the state and are sent on various jobs throughout the state; there is no information on the troopers' previous responsibilities.
"
I don't think they are there to protect the governor or any other citizens."
— Hobbs Lillygreen
The Capitol building, located a few blocks away from Walz's house, has also added extra security. After protestors stormed the Capitol in Washington, D.C., Walz proposed a bonding plan that would better guard the Capitol, he works to balance the access citizens have to the building and the protection of the workers. There is no further information on when or if the state troopers plan to leave. In previous years with other protests, such as the #Metoo movement, added security stayed at the Capitol but no longer than the protest lasted. This year, there is a greater need for prolonged security at the Capitol, proven by the recurring protests outside the governors. The presence of the state troopers is to prevent violence from occurring at the rally.
Sophomore Hobbs Lillygreen, who lives in the area around the governor's mansion, said, "I don't think they are there to protect the governor or any other citizens." Lillygreen considers the presence of state troopers as an attempt to restrict citizens' freedom of speech and deemed the act unconstitutional.
At this time, it seems that the main purpose of the police presence is based on intimidation since the governor already has a security team. By removing the troopers and eliminating civilian's feelings of intimidation the public would feel more comfortable in the city they call home. As for the safety of the governor, alternative forms of additional security could be added directly through his personal security team instead of the state troopers.
About the Contributor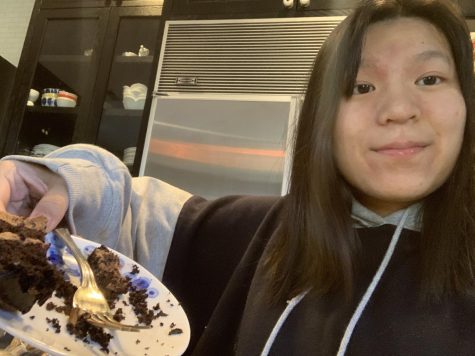 Ivy Raya, Videographer/Video Editor
Ivy Raya is the Video Editor of Rubicon TV on RubicOnline. This is her first year on staff. During this pandemic, she is watching Netflix, going on daily...