How much do influencers actually influence?
It is easy to believe that one is not swayed by public media they see on their feeds or try to avoid, more specifically by public figures or "influencers." Thousands of factors going into a digital footprint determine that yes, in fact, everyone has their own identity and likes and dislikes. Most of the time, while asking anyone if they are influenced by the media there answer will be no. Many believe that they alone make their decisions, and refuse to admit that their life is controlled by anyone but themselves.
But the truth is that almost every action that they make is influenced by the media, or contradict the social normalities. Each person is influenced by everyone around them, and everyone around them is influenced by the people that they inspire to be. With social media apps able to tailor every post and add to each user's need, it is almost impossible to not be affected by the internet. While Instagram was once an app that prioritized personal connection and expression, it is now entirely based on consumerism. Influencers that, on the surface level, don't seem all that different from each other make their living off of promoting items to their unsuspecting followers.
"
Each person is influenced by everyone around them, and everyone around them is influenced by the people that they inspire to be. "
Going into specifics, what one wears. Fashion is inspired by what you see, then moving on to how you want to be portrayed, which influencers have a lot to do with, especially in the female-identifying community. These sorts of things are now extremely cheap, fast fashion, brands like Shein and Zaful get traction. Body image is one of the things that influencers perpetrate the most on their accounts, promoting cheap swimsuits from said sites, or traveling to different beaches in the middle of a pandemic.
One can refuse and say that they are not influenced by the people around them. This is simply a lie. Everyone is influenced and acts accordingly to what they enjoy. Yes of course we all have a will, a will to refuse. But deep down it is clear that everyone around you is acting according to how others act. If you are sick of influencer culture, make sure you're not actually engaging with what they post. Unfollow anyone who you don't really care about. Don't feed into it.
About the Contributors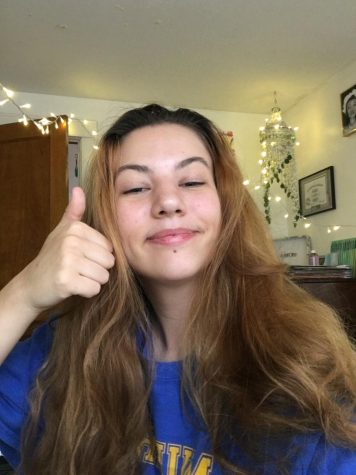 Tana Ososki, A&E Editor
Tana Ososki is an Art and Entertainment Editor at RubicOnline. During her free time she enjoys painting and spending time with her family and friends....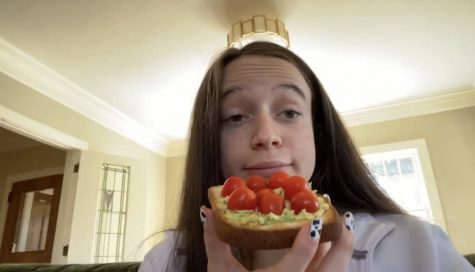 Lizzie Kristal, A&E Editor
Lizzie Kristal is the A&E editor on The Rubicon print staff. This is her fourth year on staff. She has kept herself busy during the stay at home order...