Beth Seibel-Hunt departs from science faculty after 13 years
Beth Seibel-Hunt will join a non-profit organization that sends students on research trips to Costa Rica.
–
When Beth Seibel-Hunt strolled through the school doors on her first day in the US science department 13 years ago, she had high hopes for what SPA would offer her.
"I was looking for a top notch school with teachers that were willing to try new things," she said.
Seibel-Hunt had previously worked in positions where she frequently taught hands on projects and experimental research as part of the curriculum.
"I was looking to develop that project based learning approach in science classes at SPA," she said.
As Seibel-Hunt worked hard to incorporate aspects of her previous job into SPA's electives, she soon found herself teaching Honors Chemistry and Advanced Science Research in the US science department, where she resided for her teaching career.
With 13 years of teaching come many special moments, not only as a teacher but also as a parent of an SPA student.
"Some of my fondest memories are from when my son Dean was a little 6th grader who would play the mom card so he could walk down the upper school science hallway as a middle schooler and stop in to see the BIG kids in my classes. He revered the big kids we saw in plays, musicals and at athletics. That was fun for me to see and won't forget," she said.
Even though Seibel-Hunt is thrilled to move onto Seeds for Change, she will miss many aspects of what made being a teacher here so unique. Of course, Seibel-Hunt will miss her colleagues, but she'll miss much more than that.   
"It's the connection to [students] that I will really miss. I've written my share of college recommendations for students I've had in chemistry and Advanced Science Research over the years and I always make them come meet with me their senior fall so we can talk through what matters most to them and share a bit of what I see in them – those are fun, interesting and meaningful conversations that I've always cherished," she said.
"
It's the connection to you all that I will really miss."
— US science teacher Beth Seibel-Hunt
Although her move is sombering, she is thrilled to take on a new career project next year. Seibel-Hunt will be working for the non-profit organization Seeds of Change, a group that sends select students to science immersion trips in Costa Rica. Seibel-Hunt has frequently taken SPA students down to Costa Rica in order to study Costa Rica's unique ecosystems.
"I will continue interacting with teachers and students, but I will also get to work alongside some university level and beyond researchers that partner with us – all in a pretty cool location known for its biodiversity, amazing landscapes and culture. I'll get to keep practicing my Spanish, which I took back in high school, so I can get to know the hosts, guides and townspeople even better than I have over the past few summers," she said.
Seibel-Hunt served several roles while teaching at SPA: she was a lacrosse coach for several years, "which I enjoyed sharing my love for," she added. Advanced Science Research has served as a creative non traditional class for Seibel-Hunt, in the sense that it doesn't have conventional classwork. In it, the students work by themselves on a myriad of projects exploring scientific concepts. She considers her development of this program her greatest achievements.
"This year was the second year ASR students competed in science fairs and other competitions and it was great to see all of them advance from regional competition to state competition for their diverse research projects. Plus, so many of them also received individual awards and a few have moved on to national and international competition," said Seibel-Hunt.
She added, "I hope that the students I've had know how high my expectations are for them while also knowing that I have their back and will support them no matter what wrinkle life brings their way. SPA is known for quality student-teacher relationships and this is the part of SPA that is most special to me and my amazing colleagues."
Leave a Comment
About the Contributors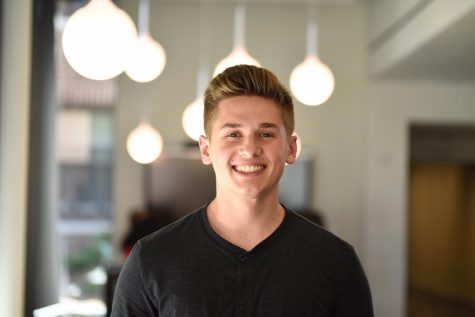 Kelby Wittenberg, News Editor
Kelby Wittenberg is the Rubicon News co-editor at RubicOnline. This is his fourth year on staff. He enjoys RubicOnline because he believes news is the...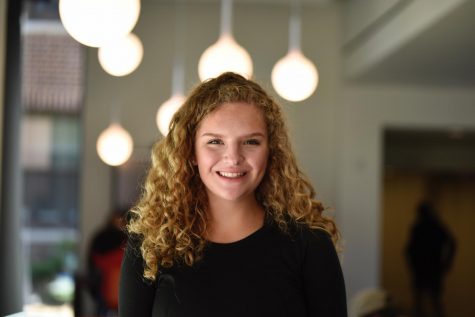 Isabel Gisser, Production Manager
Isabel Gisser is the Production Manager of RubicOnline. This is her third year on staff. Gisser appreciates journalism for its ability to express the voice...