When I say school, you say spirit
Homecoming, pep rallies, sports games, dress-up days; all events that were drastically changed due to the pandemic. COVID hit the SPA community hard, with school spirit taking a serious blow, the pride and excitement members of the community once had is at a low.
"
The curriculum can get stressful and tiring after a while, so why not take a break by hanging out with friends and cheering on peers.
What makes SPA the school it is, is the community that brings students together. Actively being involved in different aspects of the school is one day to bring everyone together. Being too busy, too tired, or not having a mode of transportation are all reasons students use to explain their absence. While these reasons aren't necessarily invalid, many times they just aren't true. Yes, someone may be tired, but what's to say that being surrounded by peers won't energize a person. Don't have a ride? There are plenty of students who are willing to help out with a ride if someone were to just ask. Homework is a common excuse, and is often a real concern, is it really fair to prioritize one part of the school experience over another daily? Is it impossible to take an hour out of your routine to get outside and have some fun?
Whether it's cheering on classmates at a sports game, helping with a theatre production, or someone bringing their A-game to dress up days for holidays or SPA events; actively supporting the student body and participating in SPA events helps bring up the energy and excitement for the entire school. Not only does connecting to the community help others, but it is beneficial for oneself. After all, it is possible to make new friends and bring someone outside of their regular comfort zone in a fun and casual way. It is important to remember that being a student isn't just about attending class and completing homework. The curriculum can get stressful and tiring after a while, so why not take a break by hanging out with friends and cheering on peers.
Now that COVID is less of a factor in students' everyday lives, spectator rules for sports are no longer in place, clubs and committees are able to meet in person again, and homecoming is back on. Students should take advantage of this newly (re)found freedom.
So, go to that football game, or that tennis match, or that club meeting, and bring some friends. Share your school spirit with someone who might need it, because, after a period of isolation, everyone can benefit from cheering fans in the bleachers, or crazy outfits on dress-up days. Prioritize school spirit, and most importantly, have fun with it.
Full game schedules for all sports can be found on the SPA website at spa.edu/athletics and announcements for club events can be found in the student newsletter. Take advantage of these easily accessible opportunities, and cheer on some fellow Spartans.
This article was originally published in the September print issue of The Rubicon.
Leave a Comment
About the Contributor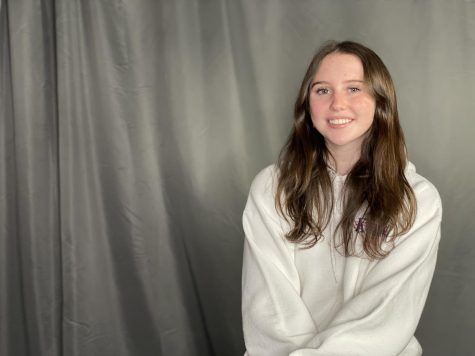 Catherine Hooley, Managing Editor
Hi, I'm Catherine Hooley, The Rubicon Managing Editor. I've been on The Rubicon staff for four years, and I've acted as a staff writer, the News editor,...