What to do with no snow?
When people think of Nordic Skiing, they think of snow. So what happens when there is no snow to ski on? The Nordic Team team has options.
If a student really wants to get some skiing in that day they can leave and drive to other areas where there is artificial snow. Students need to drive to these locations and they are pretty far away, but a lot of students do go to ski. The coaches usually stay behind and work with the athletes that decided to stay at school.
"Yeah sometimes I go to the other areas that allow us to ski, but I also really like Dryland," Sophomore Anthony Chen said.
"
The people on the team are really fun and it is a good environment, so we all have a good time."
— Senior Tessa Green
If there is snow on the Highland Golf course then usually the entire team goes and skis there.
If an athlete does not want to make the commute they can stay at school and do dryland. Dryland consists of a lot of running, they sometimes do ladder workouts or else they do timed runs around the track.
"In Dryland we just run a lot, if there is no snow or meets get canceled then we do harder track workouts," Sophomore Mia Schubert said.
This year in Minnesota we have had minimal snow compared to past years. Even though we are in at the end of January when people look outside they see the greenish-brown color of the dirt and a few patches of snow here and there. Nordic Skiers must be frustrated with the limit of their sport, but when asked they say that it does not bother them that much.
Senior Tessa Green said "It's honestly not that bad, we have a lot of options of what we do. The people on the team are really fun and it is a good environment, so we all have a good time." 
The team really looks at the positive, they try their best during practice and take what they get. Even with the small amount of snow they still went out of their way to ski and enjoy it.
About the Contributor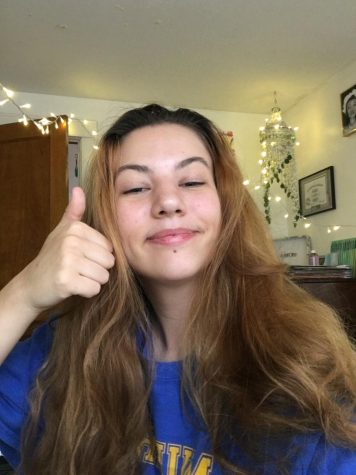 Tana Ososki, A&E Editor
Tana Ososki is an Art and Entertainment Editor at RubicOnline. During her free time she enjoys painting and spending time with her family and friends....