[TRENDING REVIEW] Anime increases in popularity during pandemic
Anime's rise in popularity over the last few years and especially during the pandemic is apparent in an increase of streaming sites, merchandise, conventions, and more. The anime industry made 2.1814 trillion yen ($10.939 billion) in 2019 and is only predicted to grow further. Both novice and experienced viewers can find something to enjoy as new episodes continue to release across a variety of shows.
The Japanese animation style is a clear contrast from traditional Western tv, and titles such as Mob Psycho 100 have gained praise for their uniqueness. It tells the story of a middle school boy, Mob, who struggles to keep his psychic powers under control in his search for a normal life. Produced by Bones, the second season was the winner of Crunchyroll's 2020 award for Best Animation. Mob Psycho's use of colors, textures and patterns, and camera angles make its animation stand out from the typical anime art style.
Rating: ★★★★★
With a similar protagonist, The Disastrous Life of Saiki K. features another protagonist with psychic powers looking for a normal life. However, the Netflix original series is clearly a comedy (but with a few of its own heartwarming moments). Its episodes are split into individual smaller parts, but it gets rid of a continuous storyline throughout the series. While the characters are all based on common tropes, they are entertaining enough to follow as side stories.
Rating: ★★★★
The Promised Neverland is a dark fantasy series following three protagonists who live in a seemingly loving orphanage with their siblings. Highlighted by its well-written characters, especially villains, the series was given the 2020 Best Fantasy award by Crunchyroll. Set to receive a second season in January 2021, the first season became popular from its manga version written by Kaiu Shirai. The environment and backgrounds incorporated into the series contrast with the cuter character style, and overall contribute to the horror elements of the series.
Rating: ★★★★★
A final, more obscure recommendation is Hoshiai no Sora (Stars Align), a sports anime about a soft tennis team on the verge of being shut down. Originally planned to be 24 episodes long, it was cut to 12, leaving a lot of unresolved character stories. However, it still manages to act as a successful drama, dealing with heavy subjects including domestic abuse, social pressure, and gender identity. It's definitely not a typical sports anime; viewers should go into it with caution due to the content. Its high animation quality and memorable conflicts make it worth a watch, even though the ending may not yet be satisfying.
Rating: ★★★★
Leave a Comment
About the Contributor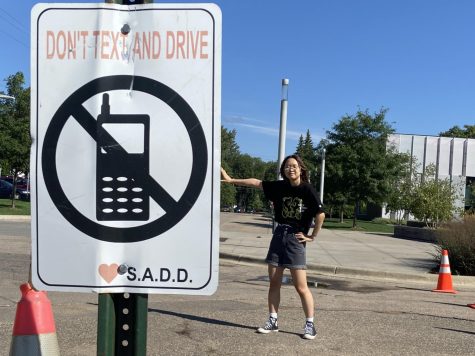 Claire Kim, Opinions Editor
Hi! I'm Claire Kim (she/her), the Opinions Editor for print. This is my third year on staff and in previous years, I was the Music Editor and a staff writer....