[The 5] Gray Wolf taken off the Endangered Species List, Chino Latino permanently closed, suspected terrorist attacks in France and more.
LOCAL
Federal wildlife officials are removing the Gray Wolf from the U.S. Endangered Species Act list. The population in the U.S. has recovered and no longer needs federal protection. Environmental groups are fighting this rule in court. Minnesota's wolf population has stabilized to around 2,700 wolves.
(Source: The Star Tribune)
After 20 years, Chino Latino, a Minneapolis global street-food restaurant closed down on Sunday. Around 40 employees were affected by this change. Chino Latino is one of many restaurants that have closed permanently around the Twin Cities due to financial reasons. Many Minnesotans have attended Chino Latino making this change sad news for many people.
(Source: The Star Tribune)
NATIONAL
The shooting of a black man in Philadelphia on Monday agitates many in the city. Two officers approached 27-year-old Walter Wallace, who has had a history of mental illness, on Monday and engaged in a confrontation. The whole situation was caught on video and the officers are seen firing rounds at Wallace. Wallace later died in the hospital. Protests and looting erupted in Philadelphia hours after the incident.
(Source: The New York Times)
'Time cells', cells in the brain that make memories feel like movies or an episodic memory were detected by researchers and reported in the journal Proceedings of the National Academy of Sciences. These cells were previously found in rats a decade ago but were just discovered in the human brain this year. Researchers found them by studying the brains of 27 epileptic patients awaiting surgery.
(Source: NPR News)
INTERNATIONAL
A knife attack at a neo-Gothic basilica in the city of Nice furthers tensions and suspicions of a series of terrorist attacks in France. Three people were killed in the recent attack just two weeks after the beheading of a French school teacher. French officials say that there have been many incidents like these occurring in France that may be linked to the terrorist attacks. These attacks have caused the authorities to increase the terrorism threat level.
(Source: The New York Times )
Leave a Comment
About the Writer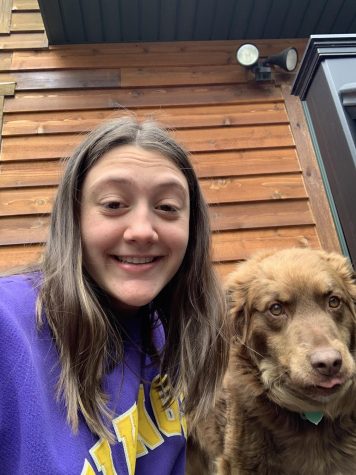 Annika Rock, News Editor
Annika Rock is a News Editor at RubicOnline. This is her second year on staff. During quarantine, she has been taken daily walks around her neighborhood...