[The 5] Elementary schools reopen, new app helps the visually impaired, Justice Department drops suit on Yale and more
LOCAL
An app to help the visually impaired cross busy streets safely is currently being developed at the University of Minnesota. The app, called PedNav is under the research phase and is currently unavailable to the public, however, the app seems to be working well. In recent trials, the app has been 95% accurate in reading traffic signals and either audibly or visually helping the app user cross the street safely.
(Source: The Star Tribune)
Minneapolis schools are going back to in-person learning with the youngest learners. Students in pre-K and kindergarten are heading back to the school after learning about the district's plan to bring elementary students back to school and in-person learning. Teachers are prepared to teach and encourage students to keep their masks on and stay socially distanced from their peers.
(Source: The Star Tribune)
NATIONAL
Last Wednesday, the Justice Department dropped a lawsuit against Yale University that accused the university of discriminating against Asian-American and white students in their application process. The charge was claimed by the Trump administration last year in their efforts to undercut race-based college applications. The government claimed that race was the "determinative factor" in college admissions decisions.
(Source: The New York Times)
The second impeachment of Donald Trump began on Tuesday. The Senate voted 56 to 44 to continue the second impeachment trial despite Trump's team's claims that it is "unconstitutional". Many Americans are divided on the idea of when an impeachment trial is necessary and viable. Most Republicans stand with Trump and his team, arguing that once out of office, Trump can't be convicted. The opening arguments of the trial are set to begin on Wednesday.
(Source: The Washington Post)
INTERNATIONAL
On Monday, an attempted coup in Haiti occurred as rival claims to the presidency continue to compete. People wanting the end of President Jovenel Moïse declared that Supreme Court Judge Joseph Mécène Jean-Louis the acting president. The coup failed and Moïse's team arrested 23 individuals involved in the coup. The dispute between the people and President Moïse is related to the length of his term.
(Source: The Washington Post)
Leave a Comment
About the Writer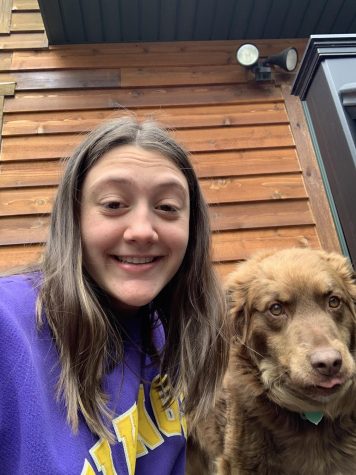 Annika Rock, News Editor
Annika Rock is a News Editor at RubicOnline. This is her second year on staff. During quarantine, she has been taken daily walks around her neighborhood...