[The 5] COVID-19 restrictions in Minnesota, climate crisis plan, Iran nuclear deal and more
LOCAL
Governor Tim Walz is planning to announce restrictions on restaurants, gyms and bars to combat the surge of COVID-19 cases in Minnesota. Bars and restaurants are planned to close around 10 p.m. Restrictions on capacity in these bars and restaurants will also take place. Restaurant and bar outbreaks are linked to around 2,800 COVID-19 cases resulting in the need for new restrictions.
(Source: The Star Tribune)
As the COVID-19 cases continue to rise in Minnesota, around 90% of hospital beds are full. The demands for beds have increased immensely. 89% of HealthPartners intensive care beds are being used at the moment. Though older people are being emitted to the hospitals because of COVID-19, younger people are also filling the beds. There has been an 83% increase in younger patients since August.
(Source: Pioneer Press)
NATIONAL
Though there is a successful and effective vaccine, the vaccine production process takes a bit of time. The two companies, Pfizer and Moderna are planning to be able to vaccinate 22.5 million Americans by January. Not only does the vaccine have to be effective, but it also has to be approved by many different officials before it can be released and this is really evident with this vaccine as Pfizer and Moderna vaccines are using technology that has not been approved.
(Source: The New York Times)
President-elect Joe Biden is moving fast to avert the climate change crisis. He is already drafting orders to combat global warming and searching for people in support of the effort to place in environmental agencies and the Defense, Treasury and Transportation departments. These members are helping to determine policies that can improve pollution levels in certain areas of the country.
(Source: The New York Times)
INTERNATIONAL
Biden wants to re-join the Iran nuclear deal in hopes Iran will comply with the U.S. The nuclear deal is based upon how much uranium Iran can have at a time. With the deal in effect, Iran won't have access to enough uranium to create a nuclear bomb as their stockpile is reduced. Former President Donald Trump in his last months as president has increased American sanctions against Iran and has even been seen saying he is willing to launch a military strike against Iran. This is making it harder and harder for Biden to re-join the deal with Iran.
(Source: The New York Times)
Leave a Comment
About the Writer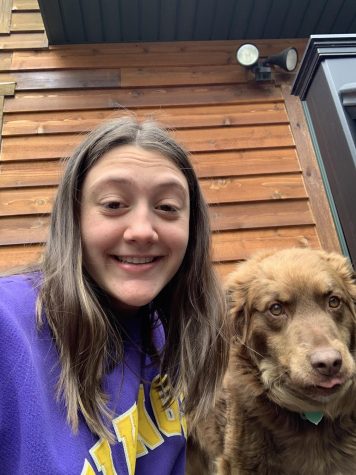 Annika Rock, News Editor
Annika Rock is a News Editor at RubicOnline. This is her second year on staff. During quarantine, she has been taken daily walks around her neighborhood...