[The 5] Biden reopens Affordable Care Act, MN educators recieve vaccine, St. Paul health clinics start food drives and more
LOCAL
Some St. Paul health clinics are giving out food and other supplies to families in need around the Twin Cities. Minnesota Community Care clinics are setting up food drives outside of the clinics to give out food to people. Last weekend, more than 300 families received food from the clinic food drives. Clinics want people to see them as a resource for other services, not just health services.
(Source: The Star Tribune)
Over the next week, around 15,000 metro-area educators will be receiving the COVID-19 vaccine in hopes of getting back into the classroom with students. Many educators are excited and relieved to be receiving the vaccine. They are excited to be offline and in the classroom with their students.
(Source: The Star Tribune)
NATIONAL
In 2019, a Reddit user by the name "Roaring Kitty" posted about investing $50,000 into GameStop, the gaming company. In the following months, he continued to post about this investment to the point where tons of young online traders who are fans of "Roaring Kitty" started playing with GameStop's stock and standing up against large hedge funds. They used no-fee online trading sites like Robinhood. This event has confused and surprised Wall Street superpowers who used to rule the stock market. These online traders are possibly changing the financial market.
(Source: The New York Times)
President Biden has ordered the reopening of the Affordable Care Act that was previously taken away by Donald Trump. He also plans to restore healthcare coverage and Medicaid plans for citizens. Biden also lifted the limited restrictions placed by Donald Trump on using taxpayer's dollars to support clinics that help patients with abortions.
(Source: The New York Times)
INTERNATIONAL
As American students head back to in-person school, students in Europe in countries such as Britain, Denmark, Austria and Portugal are staying at home. These European countries had wanted students to stay in school but are now saying the risks may be too high for students to be in school. It may be months before students see their teachers in person again. This new decision was prompted by the new more contagious COVID-19 variant spreading around in Europe. The variant is causing the number of cases to rise and European medical systems lots of stress and pressure.
(Source: The Washington Post)
Leave a Comment
About the Writer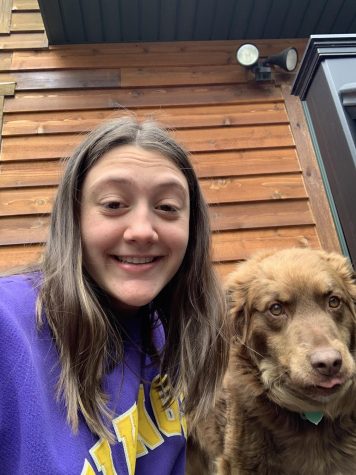 Annika Rock, News Editor
Annika Rock is a News Editor at RubicOnline. This is her second year on staff. During quarantine, she has been taken daily walks around her neighborhood...