[STAFF EDITORIAL] Make a difference; save a life
Suicide Prevention Awareness Month is currently taking place. This is a month meant for spreading awareness and educating people in order to break a stigma that has surrounded mental health and suicide for far too long. This month also helps make plans for the rest of the year and not just this month. In large communities many times people are oblivious to what is going on with someone behind closed doors, and that needs to change. But in Minnesota alone, calls to suicide lifeline increased 44% since the number changed from a 1-800 number to #988 in July.
According to the CDC, suicide is a leading factor of death in the United States, and in 2020 killed more than 45,000 people. Studies also show that in 2020 about 12.2 million adults seriously thought about suicide, 3.2 million made a plan, and 1.2 million attempted suicide. Not only is suicide common in adults it is also the second leading cause of death in children ages 10-14 according to Nami. Suicide is a public health crisis.
As a community, there are ways we can spread awareness and help people who might feel alone or like they have no other option. At SPA we need to make sure people feel like they are in a safe environment. Making sure students and faculty know who the counselors are and where they are located. Our current Upper School counselor is Amy Stoks and her office is located in the upper library. Ms. Barbee is also an upper school counselor who is currently on maternity leave but will be back in January of 2023.
These counselors are here to listen and help you, so don't feel shy to reach out.
Looking for warning signs and telling someone you can trust can save someone's life. Warning signs to look for, according to the CDC, are an increase in anxiety/depression or other mental illnesses, criminal/legal problems, job/financial problems or loss, and extreme mood swings. Helping to provide financial support to people who are struggling can make a big change, as well as strengthen access to help and resources. American Foundation for Suicide Prevention is a great place to donate and find out more information about how you can help.
"
Not only is suicide common in adults it is also the second leading cause of death in children ages 10-14 according to Nami."
As a community, making sure we have enough resources and everyone's voice is being heard. Educate people as well as teach people how to cope with the emotions they may be feeling. Check in with people if they seem down or have made comments in the past about suicide. Be there for them, and listen to what they need.
Make a difference; save a life.
If you need help for yourself or a friend, please call the Suicide and Crisis Line (998) or talk to a trusted adult.
Leave a Comment
About the Contributors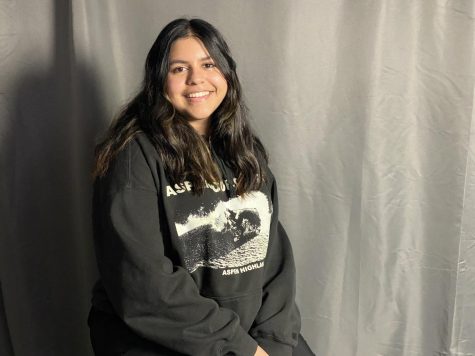 Mariam Malik, Opinions Editor
Hey! I'm Mariam Malik, a co-editor for the Opinions section of Rubiconline. This is my second year on staff. I previously worked as a Staff Writer. I am...