Severson, seniors announce one act play casts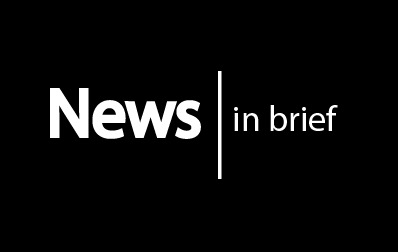 Eight student directors. Thirty-five actors. One night in January.
The US One-Act auditions took place Dec. 3-4 with casts announced this afternoon. The shows will perform on Jan. 25 at 7 p.m. in the Huss Center, with Severson's competition also performing at the MSHSL One-Act competition on Jan. 26.
US WINTER ONE-ACTS 2019 CAST LISTS
 Chamber Music By Arthur Kopit
Director:   Mr. Severson                       Assistant Director: Max Moen
Woman Who Plays Record (Constanze Mozart)                               Grace Krasny
Woman in Safari Outfit (Osa Johnson)                                             Sydney Therien
Woman with Notebook (Gertrude Stein)                                           Chloe Morse
Girl in Gossamer Dress (Pearl White)                                               Quinn Christensen
Woman in Aviatrix's Outfit (Amelia Earhart)                                  Ananya Narayan
Woman in Armor (Joan of Arc)                                                          Isobel Alm
Woman with Gavel (Susan B. Anthony)                                           Isabel Saaverda-Weis
Woman in Queenly Garb (Queen Isabella I of Spain)                        Annika Findlay
Man in White                                                                                     Peter Michel
His Assistant                                                                                     Gavin Kimmel
Variations on the Death of Trotsky by David Ives
Directors: Joey Bluhm, Zoe Hermer-Cisek
Trotsky –        Michael Moran
Mrs. Trotsky – Savita Avasthi-Yopp
Ramos –           Jayden Jones
English Made Simple by David Ives
Directors: Gemma Yoo, Abby Lanz
CAST
Adelia Bergner
Annika Brelsford
Ellie Murphy
Jimmy the Antichrist by Keith J. Powell
Directors: Rachael Johnson, Nora Povejsil
Jimmy                         Ben Atmore
Frank                           Graciela Whitaker-Castaneda
Aunt Kathy                Evelyn Lillemoe
Denise                         Katie Schlinger
Joyce                           Adeline DeHarpporte
Colin                           Per Johnson
This Is A Test by Stephen Gregg
Director: Nitya Thakkar
Elena (Alan)                                      Nina Smetana
Teacher                                              Ellie Dawson-Moore
Voice                                                  Rylan Hefner
One                                                     Adrienne Gaylord
Two                                                    Caroline Menard
Three                                                   Spencer Burris-Brown
Lois (also in Chorus)                         Griffin Moore
Mother (also in Chorus)                     Anja Trierweiler
Evan (also in Chorus)                         Peter Findell
Chris (also in Chorus)                         Ryan Strobel
Pat (also in Chorus)                            Alice Duncan
Chorus + other students                     Naci Konar-Steenberg, Zoey Burkhardt
Leave a Comment