Seniors reflect on graduating amid COVID-19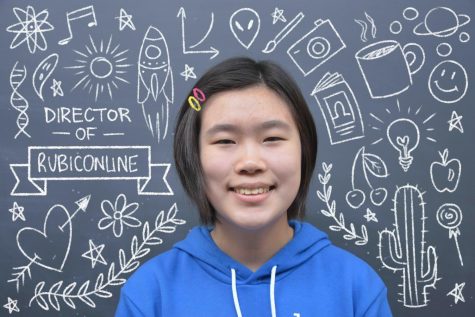 More stories from Melissa Nie
For the class of 2020, Friday, Mar. 13 could have been their last day of high school.
High schoolers left school at 3:00 p.m. amid doubts and rumors of whether they would be coming back after spring break. Friends hugged each other and said goodbyes just in case they never saw each other in person again. It turns out they were right—ten days later, on Mar. 24, Head of School Bryn Roberts sent out an email to parents notifying the community that the school would be switching to distance learning after break.
Some students, like senior Evan Barnes, have found things to appreciate about the new learning format.
"I'm pretty happy with the way that classes have been working out. I enjoy the at-home classes a lot more," Barnes said.
Everyone has been impacted deeply by COVID-19, but for seniors, this was their last year of high school. Students were expecting to relax as their time in school winded down in their senior spring, but across the country, many important senior activities have been up in the air or put on hold.
"
I was definitely looking forward to my original senior project, prom, graduation, and other classic senior events, which I think will be hard to recreate."
— Amelia Batson
"Senior spring has been different than what I expected but I think that distance learning is going pretty well and I'm just happy that I'm healthy right now. I was definitely looking forward to my original senior project, prom, graduation, and other classic senior events, which I think will be hard to recreate," senior Amelia Batson said.
Senior Will Rathmanner shares similar sentiments.
"I think that it sucks that our senior year has been interrupted by COVID-19 and it's a bummer," he said. "I was really looking forward to this time of the year and the golf season and graduation but I guess things don't work out sometimes."
Senior project, a long-standing graduation requirement, has undergone changes to accommodate the new circumstances. This year, seniors have the option to choose either an interview-based, creative, or academic project as their main focus, with a variety of community service and activity options that could work under distance learning. Seniors share how they feel about the new changes.
"For senior project, I guess they're doing as much as they can because it's really tough," Rathmanner said.
Senior Abdelrahman Mokbel has embraced the new format and the adjustments that have been made.
"I actually feel sorta relieved that our normal activities have been cancelled. I was stressing over the project a lot and hadn't contacted anyone, but the new options provided for project are a lot less stressful while also allowing me to learn what it's like to be in a real world work environment," Mokbel said.
Another part of being a senior was senior retreat, a way to bond with the class one more time before heading off to college. The current format of the senior retreat involves a recognition video, in which students will make short clips honoring their classmates.
"I think that the school has a good support system and I like the way they're doing our senior retreat because I think it will be a nice way to honor everyone in our class," Batson said.
However, Barnes feels differently about the retreat.
"I think senior retreat should just have been canceled," he said.
"
Overall, it's just a bummer that COVID-19 has taken over our lives."
— Will Rathmanner
Finally, the biggest questions hanging over everyone's heads have to do with prom and graduation, events that are the most important to seniors. With Roberts' email that the school is operating under the assumption that regular learning will not resume, some seniors are having serious doubts about whether these events will continue at all.
"Honestly, I wish the school did a little more communication about senior activities like prom and graduation. I think most people would still like to have an in-person graduation but from what I've heard that might not happen. I wish they would tell us if that is going to happen, if it could get pushed back, or any options," Rathmanner said.
"I have mixed feelings about the school's response, but overall, it's just a bummer that COVID-19 has taken over our lives."
Leave a Comment
About the Contributor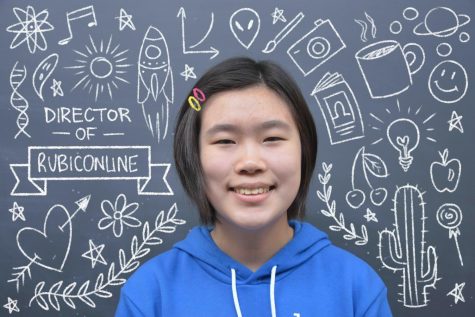 Melissa Nie, Director of RubicOnline
Melissa Nie is the Director of RubicOnline. This is her fourth year on staff. Melissa believes that everyone has a story to tell, and high school journalism...