Seniors carry on a smashing tradition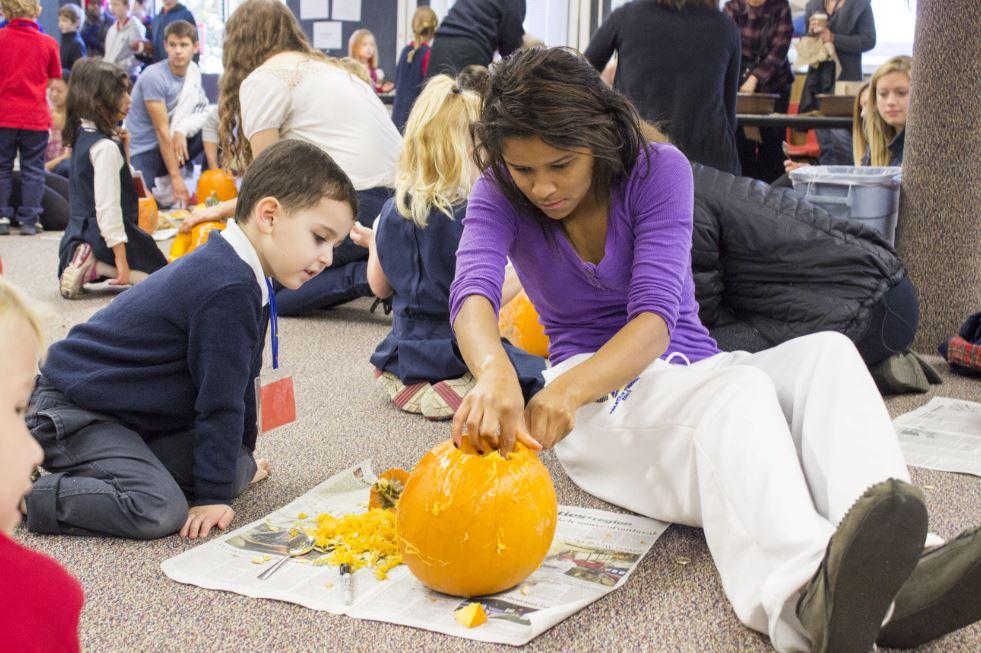 Pumpkin seeds fly into the air as kindergartners attempt to scoop out the insides of their pumpkins with their senior partners.
Around 50 seniors on Oct. 28 drove to the Lower School to help out with the annual kindergarten pumpkin carving tradition, which has been in place for roughly 15 years.
Senior Jack Reich, who has gone to St. Paul Academy and Summit School since kindergarten, went to help in the activity. He wanted to try "switching the roles, 'cause that was one of the most prominent memories I had as a kindergartner," Reich said.
"I just remember getting paired up with a senior and then telling him what I wanted on my pumpkin and he carved it for me," Reich said. He also decided to take part in the pumpkin carving to revisit the Lower School and see some old teachers.
The tradition began when retired kindergarten teacher Jayne Nelson considered allowing each kindergartner carve his or her own pumpkin with more than the help of just a few teachers. Nelson and Upper School Dean of Students Judy Cummins wished to connect the oldest and youngest SPA students, hoping for "a way for older students to support the younger students in meaningful ways," Cummins said.
The students sat in pairs around a pumpkin on a sheet of newspaper. After drawing out the pumpkins' faces with markers, the seniors helped the kindergartners carve out the top and facial features and dig out the pumpkin seeds. Later, those who finished ate cookies and read books together.
Some seniors had commented on the similarities between the kindergartners and themselves. Cummins agreed. "What I love is that in some ways seniors tend to be paired with kids who are kind of like who they were at that age," she said.
Senior Alex Miller was inspired to go help by the pictures of pumpkin carving that had hung on seniors' lockers in previous years. "I always thought that was so cute," she said. "It keeps everyone so connected; we're still connected to the Lower School even though [the Upper School is] not there."
Miller loved talking to the kindergartners and seeing classrooms from when she came to SPA in fifth grade. "I remember it being like, human-sized and [now] to me everything looked miniature," she said.
One year, the pumpkin carving event was moved to the Randolph campus, due to renovations in the Lower School. "The seniors hated it because they wanted to be in the Lower School space," Cummins said, citing nostalgia in some seniors as the main reason.
Seniors received thank-you notes from the kindergartners a few weeks after the event, and Cummins also received positive feedback from parents. "The children come home and talk about it. It's a big deal; [seniors] are like stars to them," Cummins said.
 To view a gallery of the event, click here.
About the Contributor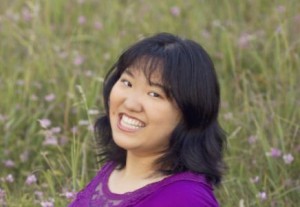 Lucy Li, Online Editor in Chief and Print Managing Editor
Lucy is a senior at St. Paul Academy and Summit School. Previously Cover Story Editor last year and SciTech Editor the year before, she is now Online...