Science Olympiad: challenge(s) accepted
The upper School students bustle from room to room Science Olympiad tournament as the Science Olympiad was in full swing. Students bustled from room to room chattering excitedly about the challenges they soon had to complete. The event started at 8 a.m. and lasted until 2 p.m. depending on the events the students participated in. The Science Alliance club participates in this Duke invitational event every year, which offers various challenges to high schools and uses the occasion to prep for the upcoming Science Bowl that takes place on Jan. 22. The club members' participation was optional and was taken as seriously or light-heartedly as the member desired.
The event was slightly different for each member- while some students didn't arrive until their first event others arrived early and opted to get other homework done. Lunch was provided around twelve and allowed members to catch up with each other and take a break. Ms. Drilling, the Honors Biology I and II teacher supervised the club and handed out schedules to each student as they arrived.
Junior Linnea Cooley said, "There are a lot of different things you can do, more physic stuff or there's like building and engineering things and there's also just written tests." The Science Olympiad was invitational only and was against different schools but took place online this year SPA participated without other schools' presence.
"
There are a lot of different things you can do, more physic stuff or there's like building and engineering things and there's also just written tests.
— Linnea Cooley
This year Linnea Cooley participated in two separate events, environmental chemistry, and experimental design. She got assigned a partner for each event, Leona Barcos, another Junior was her experimental design partner. Cooley said, "For experimental design, Leona and I are going to get a scenario or something that we have to do an experiment for, we design the experiment so we then pick out the variables and what we are going to do and make a procedure and then we run it and collect data, and then we basically write a lab report." Environmental chemistry entails a timed 50 minute written test containing questions about natural cycles and there was a lab component where the students complete dilutions and take notes.
The event acts as a practice tool for the upcoming regionals and state competitions which have been moved to an online version. The Science Olympiad represents a well-known national competition that allows students to showcase their skills in STEM. Senior Will Sedo, a captain of Science Alliance, said, "So what's kinda cool about Science Olympiad is that every event is a little bit different. In an event like anatomy and physiology, they're gonna be taking a written test, answer questions that are multiple-choice or short answer questions, but an event like bridges the participants will be building a bridge out of balsa wood and glue then testing to see how much weight it can hold." More information about the annual event can be found here.
Leave a Comment
About the Contributor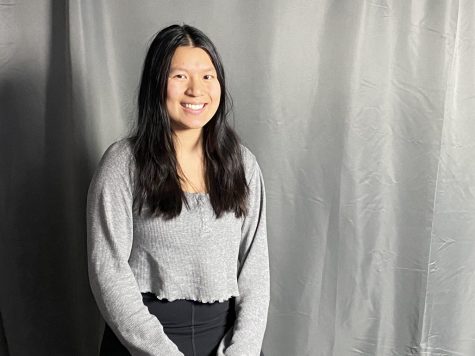 Ivy Raya, Creative Design Webmaster
My name is Ivy Raya. I am currently the Creative Design Webmaster and have been on the Rubicon Online for four years. Previously I was a staff writer,...