[RESTAURANT REVIEW] Ono Hawaiian Plates showcases traditional and creative Hawaiian food
Tucked away in a food court in Minneapolis' Warehouse District with only a few meters of counter space lies a hidden gem: Ono Hawaiian Plates, offering an authentic, delicious Hawaiian experience. While its claim to fame is being the closest to Hawaii you can get in Minneapolis, it also stands out for the sheer quality of the food provided and one of the best casual dining experiences the Twin Cities has to offer.
Ono is one of the prodigies of the metro's emerging gastronomic scene, and it exhibits many of the hallmarks of its peers. Their table space shared with other restaurants, food is prepared by a few specialized cooks, and the dining room has large windows that open it up to the street. The North Loop Galley, where Ono is located, is a newer building built in the style of the warehouses that surround it. This has the effect of retaining the hip feel of the area (exemplified by the outdoor curling area right outside) while managing to keep the space comfortable rather than harsh. 
"
It stands out for the sheer quality of the food provided and one of the best casual dining experiences the Twin Cities has to offer."
The menu relies heavily on a few specialties based on food popular in Hawaii. While the katsu chicken is dry and disappointing, the savory kalua pork is a must-have. That being said, it can be purchased in a variety of forms: in a bowl with rice, on a teriyaki burger, served in a multitude of proportions with equally delicious katsu chicken or pulehu ribs, or with Ono's signature "mac salad," to name a few. This plethora of options reflects Ono's approach to creating new menu items: simply take existing options and mix them up in a way that seems novel: from a plate to a bowl, from a bowl to a hot dog. An inferior restaurant might lose patrons if they employed the same strategy, but not Ono. The food is simply too good. I could live for years on kalua pork and enjoy every bite before I succumbed to Vitamin A deficiency. Ono's chefs are creative enough that their mish-mashes of Hawaiian staples don't get boring; instead, each new way an entree is presented, whether topped with a fried egg or soaked with onion jelly, adds to the enjoyment of the food. I would recommend checking it out for a unique experience that will expand your horizons, if not just for some darn tasty food.
Find Ono Hawaiian Plates in the North Loop Galley in The Nordic office building at 729 N Washington Ave, Minneapolis. 
Cost: $$
Rating: ★★★☆☆
Leave a Comment
About the Contributor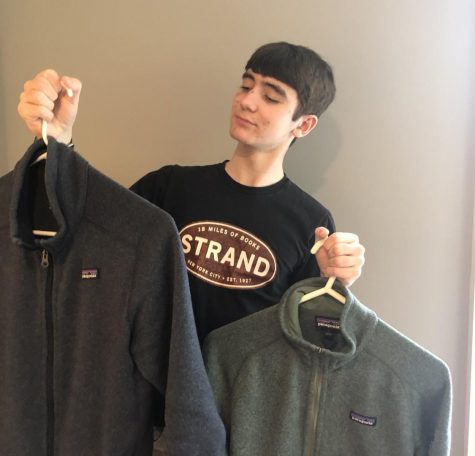 Colin Will, Opinion Editor
Colin Will is an Opinion Editor on The Rubicon. This is his first year on staff. During the pandemic, he has built a garden, gone bird-watching, verified...