[PHOTO STORY] Prospective families fill Randolph Campus for Fall Open House
The admissions office held an open house for prospective students on Sunday. The Goodrich campus was open from 1-3 pm and the Randolph campus hosted from 3-5 pm. Various student groups in the upper school presented "in action," including Robotics teams, the debate team, and The Rubicon print staff. Several art students and faculty also put on demonstrations, displaying different parts of the curriculum.
Junior John Hall was one of the many students in the robotics room talking with families about the school's STEM curriculum. Hall reflected on the experience of talking with many different people. "It was really nice to meet parents of current high school students but also those of students long graduated just wanting to see the new buildings," Hall continued, "I talked to a parent whose son had graduated about 4 years ago and was just interested in the new programs and class areas."
Sophomore Annika Brelsford was also at the open house, doing a painting demonstration in the art wing. Brelsford shared her hopes for what families got out of the open house. "I hope that families were able to not just see SPA as a private school with amazing resources […] but were able to also understand what SPA means to the students and faculty there."
Hall was overall glad he participated in the open house, a message reflected with many students who also participated. Hall said, "Overall I thought it was a great experience to talk to these parents and also to show them what we are doing here at the upper school."
Brelsford wanted to make sure that visitors to the community got a complete image of the school. "I didn't want people to walk away thinking that SPA was just this façade of wealth and intelligence," she said, "but rather a school that they, as families from a variety of backgrounds, could relate to and picture themselves attending."
One additional open house is scheduled for Jan. 16, 2020.
Leave a Comment
About the Writer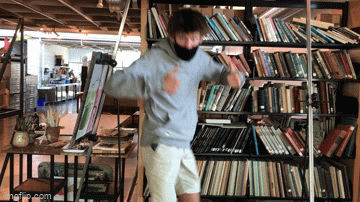 Henry Burkhardt, Director of Visual and Interactive
Henry is the Director of Visual and Interactive for the RubicOnline. Outside of journalism he enjoys spending time in the outdoors. He can be reached at...