PEP pulls invasive species by the Mississippi
While service hours have notoriously seldom been a part of the sophomore curriculum, clubs encourage their members, no matter their grade, to volunteer throughout the year. As part of a grade-wide service initiative that began last year, the student club People for Environmental Protection (PEP) founded a service opportunity to aid the Friends of the Mississippi River organization in the removal of invasive species. To pull the invasive species, volunteers used tools which pulled up the Buckthorn from their roots. Due to the plants' green pigment in contrast to the fallen leaves, the plants were easy to spot.
Students traveled to Crosby Farm Park on Nov. 6 and pulled invasive species with the intention of protecting biodiversity in the area surrounding the park. Sponsored by PEP, invasive species pulling started from tutorial through the end of the day adding up to two service hours for sophomores and satisfaction for all members involved. As one of the 17 sophomores,  Jane Christakos explained that while it was nice to get some of her service hours, it was more fun then she had anticipated.
"It was a fun break from the school day even though we were all covered in mud by the end of it," Christakos said.
While PEP has made strides one invasive species pull at a time, the student group seeks to do even more this upcoming spring. For anyone looking to participate in the spring, Sophomore Milo Waultenbaug explained that it's really easy and fun.
"We learned a lot about buckthorn which was really cool and I would recommend it to anyone looking into the experience," said Waltenbaugh.
In addition to adding another invasive species control to the spring agenda, PEP intends to add a pollinator garden near the tennis courts. Advisor Mary Lincoln explained that "the idea for the pollinator garden's came from freshman Nikolas Liepins who has established a non-profit to implement more pollinator gardens".
To raise funds for the garden they will be hosting a bake sale in December and buy native plants for the garden.
Leave a Comment
About the Contributor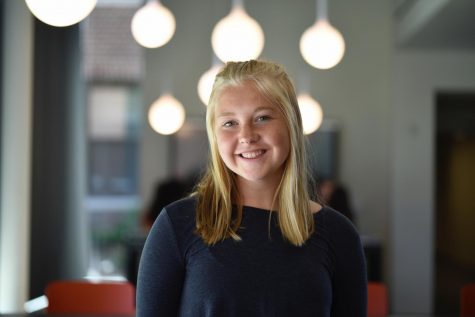 Emma Sampson, Sports Editor
Emma Sampson is the Sports Editor at RubicOnline. Going into her third year on staff, she is excited to edit and publish in a section that she is passionate...