New teachers Kritta and Johnson navigate distance learning
Will Johnson and Angie Kritta are two of the new teachers joining SPA this year. Johnson is a ninth-grade advisor and the upper school fitness for life teacher. Kritta is the new upper school technology coordinator. Johnson and Kritta are both excited to get to know the students and the faculty.
Johnson has an extensive history with SPA and has been with the school since the spring of 2016 when he started coaching golf. Since then, he has coached girls basketball, boys varsity golf, middle school soccer, and multiple other teams. Johnson has already had to deal with changes due to COVID-19. This spring, golf was moved online, and he had to get creative.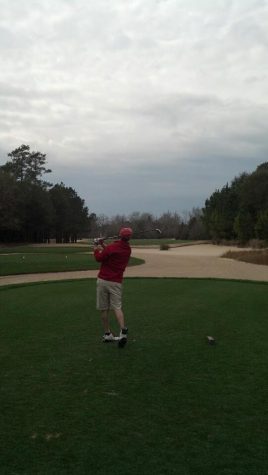 "I made my own YouTube channel with the team and posted videos every Monday, Wednesday, and Friday," Johnson said.
Last year was Johnson's first year as a fitness for life teacher. As a fitness teacher, he communicates healthy lifestyle information to his students while respecting the fact that kids need to be outside or with their friends. This year, he was asked to be an advisor for 9th graders. Through distance learning, it has been harder to get to know his students. In advisory, he strives to create opportunities that allow his students to connect and bond with him, whether that be a fun game of charades or Pictionary. He understands that constantly being on technology can be draining and can affect student's levels of engagement, and is constantly learning from his students.
"I am pumped up to be able to use my creative ability to come up with fun games and keep the students engaged with school," Johnson said.
Teaching wasn't always where he though his path would take him, though. In high school, he though he might become a hair model. Then, in college, he took many business classes without fully exploring his interests. He golfed in college, and when the opportunity came up to coach golfing at SPA, his uncle encouraged him to apply. After meeting staff and students through coaching, he was enthralled with the school's community. He has connected with the team by reaching out and starting conversations.
"It may seem annoying, but it's a great way to bond with people," Johnson said.
Unlike Johnson, Kritta is brand new to the SPA community. Originally from Iowa, she started her career as a classroom teacher, before going to grad school in Minnesota and completing her training in educational technology. After gaining her masters, she worked at a corporate software company before combining her passions of teaching and tech.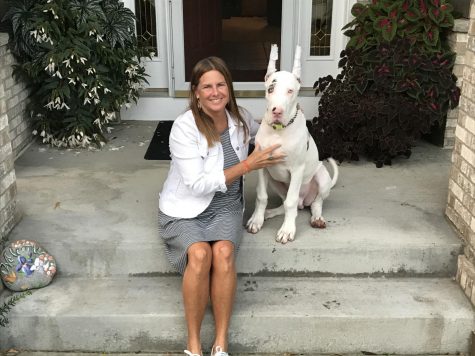 "It's kind of the best of both worlds for me so I can get involved with teachers, kids, and technology in a school setting," Kritta said.
Quarantine has had various pros and cons for Kritta. She has enjoyed spending lots of time outdoors on the lakes, walking her new Great Dane, and being able to start work whenever she wants, but she misses the interactions with her co-workers and the students. When Kritta worked with the ninth graders during orientation, she faced the challenge of teaching them to use their computers remotely. She's looking forward to the hybrid schedule, when she will be able to work with students and faculty in person.
"I haven't had a chance to meet a lot of people, kids, or students, or adult, faculty, so I'm excited to have some people on campus," Kritta said.
Despite the challenges that COVID-19 has brought, Kritta and Johnson are both enthusiastic about the new school year and excited to meet new people and share their perspectives and ideas.
About the Contributor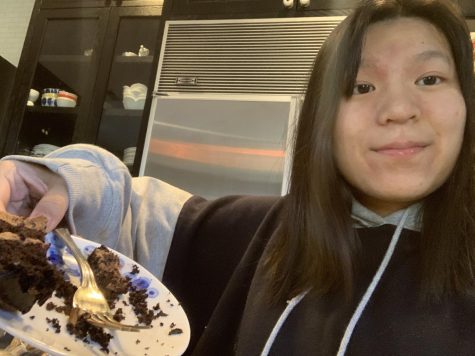 Ivy Raya, Videographer/Video Editor
Ivy Raya is the Video Editor of Rubicon TV on RubicOnline. This is her first year on staff. During this pandemic, she is watching Netflix, going on daily...