[HISTORY OF SPA] Ep. 1 First Impressions of SPA
Li: During the late nineteenth century, the sudden transformation of St.Paul from a small river town into a crowded city boosted the local population along with large institutions and a greater demand for better education. St. Paul Academy for Boys was founded by Charles N.B. Wheeler in 1900; later, The Summit School for girls was founded in 1917 by Mrs. Frederic R. Bigelow, Mrs. C. Reinold Noyes, and Mrs. Benjamin Sommers. In 1969, after six decades of remaining as sibling schools, the Summit School and St. Paul Academy finally merged into one. This process was also known as the "the Big Bang" of SPA.
Li (cont): Welcome to the first series of History at SPA, I am your host for today – Rita Li. In this podcast, we will be talking with junior Henry Hilton, orchestra teacher Almut Engelhardt, and the Director of Admission and Financial Aid – Heather Ploen about their first impression at SPA.
Li: As a lifer, Junior Henry Hilton talks about his first impression at SPA in kindergarten.
Hilton: I'm Henry Hilton. I am in 11th grade. I use he/him [pronouns].
I would say that I was probably pretty nervous. I remember kindergarten was a lot. [There were] more kids than I [have] ever seen in one place. And they were all older than me. So [it] definitely felt overwhelming.
I remember [that] we didn't get to have lunch for a couple of days, because the first days were half days. And I was very excited to have lunch. And then I remember, I don't know, it was just fun to have choices. Because at that time, you know, (everything else was kind of like someone else like, I don't know, like you didn't get to make your own) I wasn't old enough that I could like make my own food or anything.
Engelhardt: Sure, my name is Almut Engelhardt. And I teach the orchestras and beginning strings at SPA, and I've been around for a very long time — since 1991, to be exact.
I grew up in Germany. I went to school in Germany and I worked in Germany. And then I moved here because I get married to somebody from here. So I actually had never been to an American high school before, [not until] I started teaching.
Oh, I have very vivid memories of my first school lunch because I was so freaked out at everything. Because I mean, "I didn't know anything". People would say you will need to fill out a pink slip and bring it to the Upper School. And I didn't know what a pink slip was, where we get one, or where the Upper School was. And that was all just for attendance. So school lunch, I went and I took my lunch.
I saw other teachers do this, so I thought, "What a good idea!" I took my lunch with me to my office because I was totally overwhelmed, and I was way too shy to sit with [the] other teachers. It's like "Oh my gosh, I can't handle it. I need to eat by myself." So I took my tray, and I walked out. One of the maintenance guy was like "Hold on, there. You can't do that." And I was like, "Oh no! How embarrassing! I can't do that. Of course, I can't do that."
So then it turned out that he thought I was a student. So I was younger [at that time]. It actually turned out [that] I could have done it, but I didn't know. And I thought "Oh no, how embarrassing I screwed up!" So yeah, I went back with my tray, "Hi, everybody." So I remember my first school lunch very well. It was here actually in this [US orchestra room]. Right here.
Li: Lastly, we have Director of Administration and Financial Aid – Heather Ploen, talking about her first transition into SPA.
Ploen: I arrived in 2007. So I've been here for 16 years.
I always tell people that my very first year I did a lot of listening and getting to know the community because I'm not from the Midwest, I came from a school out east. And that's where I grew up. So all of my experiences had been there. When I came here, everything was brand new: the school was new, Minnesota was new, [and the] Twin Cities was new.
[My] very first visit to campus was, [and] this was when I was interviewing for the job, extremely warm. Everybody was so kind to me. And then when I actually eventually came here to work, the same, it wasn't just everybody was being nice to me because I was interviewing for the job, but the same feeling happened [and] continued throughout my time, my first year, especially. People dropped by my office to make sure that I had all my questions answered, and were so incredibly helpful, that it just gave me a better idea of what this community was like. So when I was talking to families, and whenever I needed help, people would come into my office: whether it would be a head of a department, to talk more to a family about whether it was [the] Math or English program, or it was just that kind of collaborative community. [This community] is what I think SPA is so known for in the classroom: students are collaborating and the faculty are collaborating. Even in my job, I felt like people were helping me all the time. And they still are. So 15 years later, whenever I ask anybody for help, to meet a family, or to sit down with them and talk about SPA beyond what I might be able to tell them. People are always willing [to help me out]. So that was kind of what my first year was like, and it continues to be that way.
Li: Ploen later goes on to share her observations of the long-encouraging SPA community over the past years which is reflected in both [the] faculties and students.
Ploen: The senior faculty are always willing to mentor the new faculty. And the new faculty give energy to the senior faculty. So it's a really nice balance. So there's this real mentorship that happens between new faculty and the senior faculty that I've admired. It's not just everybody in their own lane doing their job but really helping each other out. And then I also think the new faculty, that energy that they bring in, helps reinvigorate the senior faculty who've been here for a number of years. So it's a very symbiotic relationship.
The seniors leave a legacy, and then the juniors are watching carefully. Even though you might not, you know, realize it. Then you're like, "Oh, I would do this differently, or that differently. Or I love the way they did something." And so that's how the culture is shaped in a school, and that you're looking out for each other. The whole mentorship program, that is relatively new, probably in the last five to seven years where upperclassmen connect with the ninth graders coming in to make sure that they don't feel lost. And that's a newer program that I really think is instrumental in helping everybody feel connected.
Li: Again, this is Rita Li with the end of our History of SPA podcast. Make sure to check out our next episodes of "History at SPA" at RubicOnline. Thanks for listening.
View Comments (1)
About the Contributors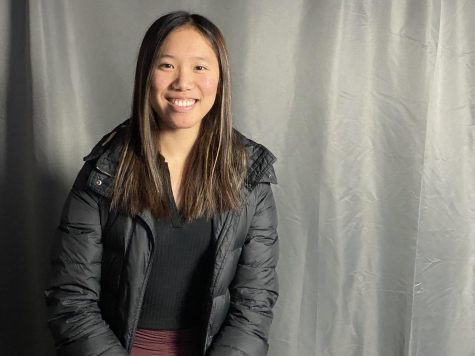 Rita Li, Feature Editor
Hey! I'm Rita Li (she/her) and this is my second year on staff. I was a Podcast Editor (2021-2023) and am currently a co-editor for the Feature section...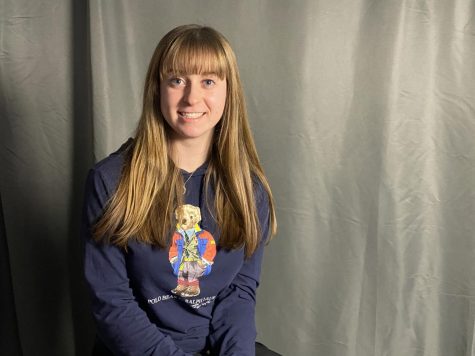 Alison Mitchell, Podcast Editor
Hi! I'm Alison Mitchell (she/her), and this is my second year on staff. I was previously a Staff Writer but am now the Podcast Editor for the Rubiconline....