Frontline water protector Golden-Wolf shares experience fighting Line 3
Snow and trees filled the background of water protector and defender Alex Golden-Wolf's screen, as they shared their experience working on the frontline for the movement against the Line 3 pipeline over the past year. Golden-Wolf hosted a Q&A with students from Literature of Resistance classes, People for Environmental Protection, and Intercultural Club this Friday during x-period. Around 30 people attended the meeting to listen to Golden-Wolf's experiences.
The fight against the Line 3 pipeline has spanned over the past six years. If built, the pipeline would violate numerous treaties with the Ojibwe peoples. Golden-Wolf, and many others, have been traveling wherever work on the pipeline is being done and putting their bodies on the line to defend the water and animals. Right now, they are on the Fond du Lac Reservation two and a half hours north of Minneapolis.
"I'm a water protector and defender. I want to clarify that because we always get the stigma that we are activists and protestors, but in fact, we are not. The water can't speak for itself and the animals also cannot speak for themselves. We have to put our bodies on the line," Golden-Wolf said.
Working on the frontline has been meaningful for Golden-Wolf but also very difficult physically and emotionally. She no longer has time to go to the city and visit friends. Now her days are spent making meals for others in the camp, building fires, setting up tents, and planning resistance actions. She has had very intense experiences while putting her body on the line for the cause.
"I went into the trench the other week, about two and a half weeks ago, and it was very scary and intense at first. A couple of the workers were trying to grab me, and they're not supposed to do that because they don't have the right to. I told them 'you cannot touch me when I'm going into the trench.' Then once I was in the trench, my heart was beating very fast because I was scared," Golden-Wolf said. "My fellow friends, my support group, they started cheering me on and made me feel a lot better. I kind of calmed down, but it was still intense because I could feel the ground underneath me rumble. That was very scary to experience. I've never felt anything like that. It felt like I could feel mother Earth shaking because of how scared she was."
"
The water can't speak for itself and the animals also cannot speak for themselves. We have to put our bodies on the line."
— Alex Golden-Wolf
Senior Gavin Kimmel said, "The imagery in her stories was very moving and made me feel even more strongly about the movement to stop Line 3."
Golden-Wolf also addressed misconceptions about the pipeline such as the argument that it will provide jobs for Minnesotans. Enbridge, the company constructing the pipeline, declared that they were aiming to hire Minnesotans for at least 50% of their workforce. In December, however, only 33% of workers were from Minnesota. Golden-Wolf also discussed misconceptions about being a water defender. While work on the frontline can be intimidating, Golden-Wolf feels that many people overestimate how scary it is.
"I was scared of protests because I would think that I was gonna be arrested, and it was gonna be just like Standing Rock. That the police were going to be shooting at us with rubber bullets. But it's not like that at all. It's not. We have a person who is willing to be arrested, and then we give them the low-down. They know what's going to be happening. When they do get arrested, we do get them out the same day, so it's not as scary as everyone thinks," Golden-Wolf said.
COVID-19 has also had an impact on the movement to stop Line 3. The pandemic has limited accessibility for those who can work on the frontline and changed the environment of the camp itself. Water protectors now travel in COVID pods and many stay in homes outside of the main camp.
"We have people who are dedicated to this, and they keep within their COVID pods. We're not able to house many people [at the camp] due to COVID. We don't want anyone getting sick," Golden-Wolf said.
They offered many different ways that people can help the movement to stop Line 3 from home, or "couch activism."
"There are many ways [to help]. There's spamming social media with protesting activism art. That's one way a lot of people show their support for the frontline. That and general donations, so we can buy the materials we need. That means any kind of donations; old clothes that you don't need, winterized clothes, money donations, food donations. There's a lot of ways people help with the frontline that aren't able to come up," Golden-Wolf said.
Read more about the movement to stop Line 3 here.
Leave a Comment
About the Contributors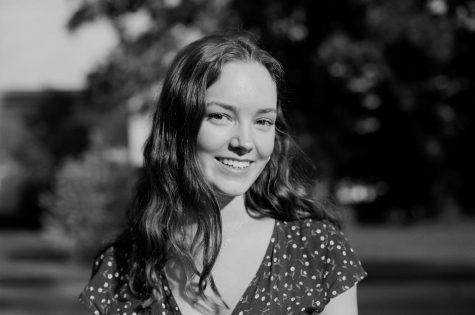 Liv Larsen, Feature Editor
Liv Larsen is a Feature editor on RubicOnline. This is her fourth year on staff. She has been staying busy during the pandemic by watching (too many) movies,...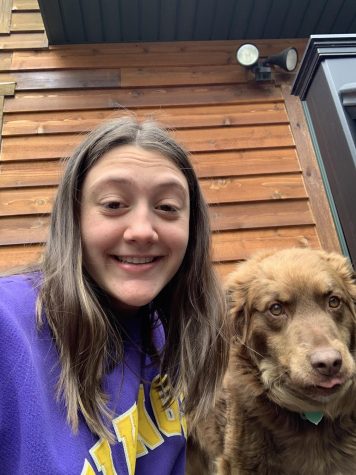 Annika Rock, News Editor
Annika Rock is a News Editor at RubicOnline. This is her second year on staff. During quarantine, she has been taken daily walks around her neighborhood...