Film Club marathon screens films with animal transformations
Film Club hosted their annual Movie Marathon Feb. 22 with a fun theme that prompted for light-hearted and amusing films everyone could enjoy. Students flowed in and out of Driscoll all day watching parts of films and enjoying sugary snacks. 
Before the annual day arrived, Film Club presidents Martha Slaven and Anajali Tadavarthy chose a theme for the day: movies that include people turning into animals. Film Club had come up with three different themes to choose from and finally decided on which theme to showcase and which films related to the theme to show during the marathon. 
"I created a preliminary list of movies based on the three themes I had come up with and then the presidents chose the options from each theme and [the rest of the club] voted on which movies we wanted to include in the movie marathon," senior Aidan Lanz said. 
"
I've only seen two of the movies that they showed and I was really excited to see new movies."
— sophomore Alice Duncan
Some students had seen many of the films shown while others had not. The movies shown were Moana, Hocus Pocus, The Emperor's New Groove, Twilight and Black Swan.  
"I've only seen two of the movies that they showed and I was really excited to see new movies,"  sophomore Alice Duncan said. 
Slaven said, "This year we had a really fun theme. Usually we do something serious for our film series and then we do something more fun for our marathon."
Students were seen lying on comfy couches in Driscoll commons eating sugary and salty snacks while watching a light and enjoyable film. 
 "The turnout was much better than last year. We have had about five to ten students come to every film so far which is pretty good," Tadavarthy said. 
"I'm really happy with the amount of people who showed up and I'm glad that people feel like they can just casually drop in and out because I feel like people can get intimidated by having to stay here for ten hours like Anajali and I have to," Slaven said. 
The marathon is an annual event.
Leave a Comment
About the Contributor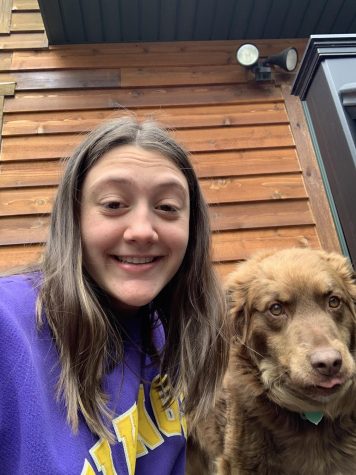 Annika Rock, News Editor
Annika Rock is a News Editor at RubicOnline. This is her second year on staff. During quarantine, she has been taken daily walks around her neighborhood...