Posthumous music releases: the debate won't die
The act of publishing an artist's work posthumously is not new by any means. Since the nineteenth century, thousands of albums and musical pieces have been published by producers and estates after an artist's death. However, a posthumous piece is significantly more complicated than it appears, as producers and estates have to strike a balance between what they want, what listeners and fans want, but most importantly, what the artist would have wanted.
Recently, albums have been released by the late artists Mac Miller, and XXXTentacion, both generating different opinions from within the music community. From the very positive reaction Circles by Mac Miller received, to the polar opposite reaction for Bad Vibes Forever by X, it's clear that the music community feels divided over posthumous music. However, this division is largely influenced by the publisher's intentions.
Circles by Mac Miller works as a companion piece to his previous album, Swimming, and it was released with the intent of providing listeners with closure. In a statement posted on Mac's Instagram, his family wrote: "This is a complicated process that has no right answer. No clear path. We simply know that it was important to Malcolm for the world to hear it." The clarity provided by his family on what their intentions were when releasing the album positively influenced the music community's reaction to Circles, helping to maintain and add to his legacy.
"
This is a complicated process that has no right answer. No clear path. We simply know that it was important to Malcolm for the world to hear it."
— Instagram post from family
Bad Vibes Forever was received very differently. The album was produced and published by X's producer, with no apparent intentions other than to revive the dying interest in X's music. This could be seen in the music itself, as the tracks were made up of instrumentals and the occasional, repetitive vocal. As stated by theneedledrop, a popular music critic, "It's just shocking how ready everyone is to actively take part in just squeezing whatever clout or juice they can possibly get out of X's memory on this project." Bad Vibes Forever failed to continue what X had started, instead it retracted from his legacy and left fans and listeners questioning the point of the album.
As stated by Mac Miller's family, there's no right way to approach posthumous albums or songs, because every artist has different intentions than the next. With that being said, it's up to the families and producers of artists who have passed to maintain their legacy, which means they have to make decisions they feel the artist would've felt comfortable with.
About the Photographer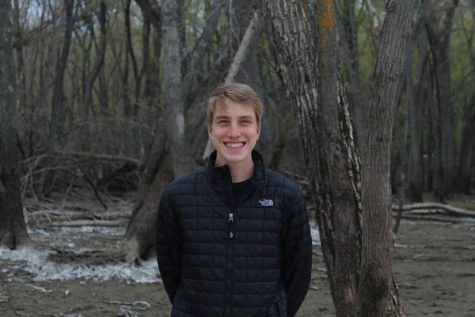 Jonas Bray, Photojournalist
Jonas Bray works as a Photojournalist for RubicOnline. It's his first year on staff; he's excited to bestow his wisdom upon those reading his stories....