Diving inside the Semester Away application process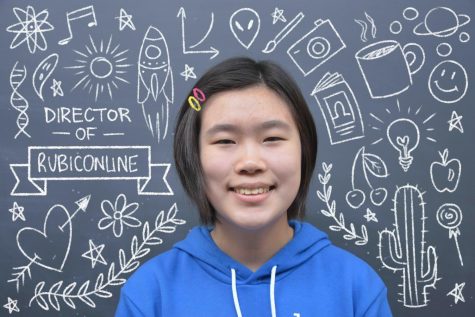 More stories from Melissa Nie
For senior Paige Indritz, her semester at High Mountain Institute (HMI) was one of the best times of her life, despite a rocky start.
"HMI was great," she said. "I met a lot of new people and got way out of my comfort zone. I was really nervous to be there and I didn't talk to anyone for three days. But then I made friends, and had a really good time after that."
Indritz participated in the Semester Away Program, giving juniors an opportunity to spend a semester at different places around the country, exploring the peaks of Colorado through HMI or sunny California through the Oxbow School. This year's participants just returned and are settling back into life in Minnesota. It's now time for a new generation of Semester Away participants to apply. Sophomore Val Chafee is one of them—she was drawn to Chewonki Maine Coast Semester, based in coastal Maine.
"Their program is really focused on sustainability and that's something that I'm really interested in, and it's a little bit less outdoors-y than HMI," Chafee said. "So I figured it would be a better fit because they've also got a focus on STEM, which I'm interested in. [My hopes are] learning more about sustainability, working on a farm, being able to exist with nature without hurting it or going against it. So hopefully if I was able to go, I would have a zero carbon footprint for about five to six months, make some new friends and meet some fun people."
The application varies from program to program, but it contains the core elements of any academic application: recommendation letters, high school history, transcripts, and most importantly, essays.
According to Indritz: "It was kind of similar to applying to college."
Chewonki's essays had varying lengths and prompts, including questions like, "What's your favorite smell?" and "What's your favorite way to spend five dollars?" that Chafee found fun to answer. 
Reflecting back on her experience, Indritz urges underclassmen to give it a shot.
"You should definitely apply if you're on the edge because if you get in, you have that option," Indritz said. "I think they give you a month to decide, so it's a lot of time to think about it, but if you're nervous and on the edge, you should just go for it because you're going to regret not doing it more than you'd regret doing it. You're bound to have a good time and whatever semester school you choose to apply to or interests you, it's gonna be awesome."
Leave a Comment
About the Contributor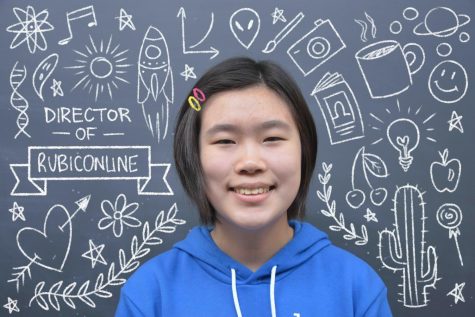 Melissa Nie, Director of RubicOnline
Melissa Nie is the Director of RubicOnline. This is her fourth year on staff. Melissa believes that everyone has a story to tell, and high school journalism...