[TOP PICKS] Find the perfect study spot (and hot drink)
Going out and finding new places to focus is a fun way to start off the semester
The semester is starting off again, and it is important for students to get back into the mindset of getting homework assignments done. A good way to do this is to go to a cafe full of quiet, focused students studying for hours on end. Sitting at a small table, putting your phone aside, and really focusing on what you hope to accomplish can make the process of doing homework a lot more enjoyable. Along with the comfortable setting, choosing a unique and sweet latte, mocha, chai, cold brew, or tea can make the whole experience rounded.
There are countless cafes around the cities, but here are a few near the school that offer a setting for focus.
Nina's Coffee
Nina's Coffee is a classic coffee house that makes you feel at home. It is set on the historic Cathedral Hill and has gourmet coffees, twinkly lights, comfy couches, and an iconic setting. On a slow Monday morning, the cafe was full of countless students and professors listening to their own music in their own world. Along with a lot of coffee options, the cafe offers delicious baked goods.
Nina's Coffee Café
165 Western Ave N
Saint Paul, MN 55102
Phone: (651) 292-9816
Hours: 6:30 a.m. – 8 p.m. Daily
Yellowbird
"Yellowbird is a gathering place, plain and simple, to share with friends, family, and neighbors, that feels like home," said John and Suzette Peterson, the Yellowbird owners.
The coffee shop is a lot smaller than Nina's but it is a lot more hands-on. Owners John and Suzette Peterson work there almost every day. Watch people on the street while sitting at the counter, or watch the barista make cup after cup of coffee.
1168 Selby Ave
St. Paul, MN 55104
Email: [email protected]
Phone: 651.493.7134
Hours: Monday-Thursday: 7 a.m. – 9 p.m., Friday-Sunday: 7 a.m. – 7 p.m.
Amore Coffee
Amore Coffee is a unique specialty coffee shop located on the corner of Smith and Annapolis. The staff is welcoming and friendly and will help find the perfect cup of hot coffee for every taste. The place itself is almost rustic, giving off a focused and comfy setting. There are countless corners to hide away in.
879 Smith Ave S.
West St. Paul MN 55118
Phone: 651.330.0570
Hours: 6:30 a.m. – 9 p.m. Daily
About the Contributor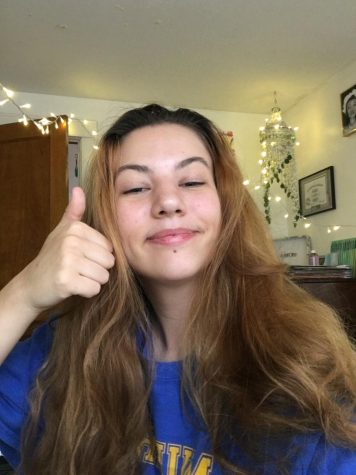 Tana Ososki, A&E Editor
Tana Ososki is an Art and Entertainment Editor at RubicOnline. During her free time she enjoys painting and spending time with her family and friends....