Building a strong community needs to be a student priority
After almost two years of hybrid classes, online learning, and uncertainty, students are finally back in school on a normal schedule.
Because the last thing anyone needs right now is another COVID-19 school-related opinion, lets deviate from the usual and keep things concise.
Building a school community needs to beg a number one priority among students, especially upperclassmen.
For reasons that are all too apparent to the student body, school hasn't been normal since Fall 2019. The seniors are the only students in the building who have experienced a full year of totally normal school life. This realization points towards another fact: the seniors and juniors are also the only students in the building with experience on what normal high school here looks like.

"
As students, we need to hold on to this energy and continue to put in the work to create a strong Upper School."
While it's not fair to say any one grade has a unique responsibility to build community, it's no stretch to suppose that the upperclassmen play a significant role in creating a strong school community.
Connection between grades was extremely difficult in 20-21. The little interactions, like hallway conversations and sharing meals, that go miles toward building community were almost nonexistent. While it's hard to truly describe the social dynamic of an entire high school, the upper school community is starting the 21-22 year less interconnected as it has been in pre-pandemic times.
While seniors and juniors may not have the motivation to branch out of their circles to younger students… and younger students may not have the motivation to reach out to upperclassmen, it is vital that we set aside any discomfort and reluctance.
Please note: this is not a critique of the actions of students. In fact, the energy around the upper school this fall (so far) has been exciting and friendly and warm. I've heard the sentiment repeated often—from students and faculty—that it seems like everyone is happy to be back.
As students, we need to hold on to this energy and continue to put in the work to create a strong community.
While this can take many forms, there are concrete actions motivated students can take to work towards this community:
1. Our elected students in leadership can make an effort to bring back and add events that built the school community, not just during Homecoming but throughout the year.
2. All students can start by taking the unbelievably simple step of saying hi to people in the halls and starting conversations with people in different grades that they do not yet know.
The action may seem minuscule, but a strong community is always built in small steps. Let's keep the good energy flowing and intentionally work together to build an upper school community to be proud of.
Leave a Comment
About the Contributor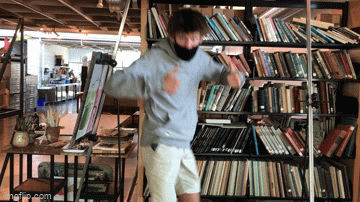 Henry Burkhardt, Director of Visual and Interactive
Henry is the Director of Visual and Interactive for the RubicOnline. Outside of journalism he enjoys spending time in the outdoors. He can be reached at...