Boys Ultimate wins first game against Roseville
The Spartan Boys Ultimate team played a challenging and long game against Roseville High School on Thursday night for their first game of the season. SPA won the game 14-4. It went longer than normal with the players playing 100 minutes on the field. Fans and spectators lined the track and the bleachers observing the players. The team and the fans were filled with anticipation this year after losing the season last year to COVID-19.
The weather was sunny but cool producing the perfect conditions for the game. Fans cheered on their friends and classmates until their voices gave out. The crowd was small but powerful. Normally, ultimate games produce short intervals in between goals benefitting the players to switch out with subs, however, yesterday the Spartan Ultimate team played long points against their opponents.
"Our first game was really fun. We were a bit rusty because we haven't had a ton of practices these past few weeks, but fortunately, we still won. What matters in the end, though, is that we all hustled, we did what we learned in practice and we tried our best," senior Senai Assefa said.
"
I think we showed out and had a really good start to the season."
— senior captain John Hall
Last year, both Spartan Ultimate teams lost their season to COVID-19 so the team hasn't played together in two years. The Boys Ultimate team consists of around 20 players with a variety of students from each grade allowing for younger students to practice with older players and grow into leadership roles over time.
Sophomore Ben Chen said, "I think our game went really well because we won. I got to start today which was really fun."
"I think we showed out and had a really good start to the season. We definitely have a lot to work on but I think this is a great start and I'm excited to see where the team is going to go from here," senior captain John Hall said.
The Boys Ultimate team has their next game next Thursday against Lakeville South.
Leave a Comment
About the Contributor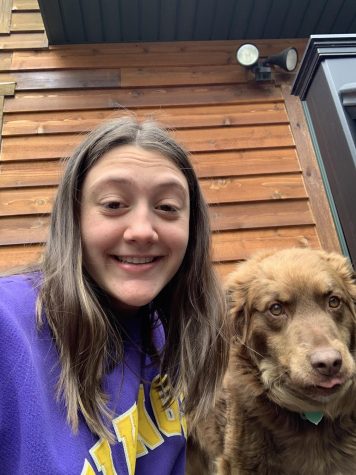 Annika Rock, News Editor
Annika Rock is a News Editor at RubicOnline. This is her second year on staff. During quarantine, she has been taken daily walks around her neighborhood...