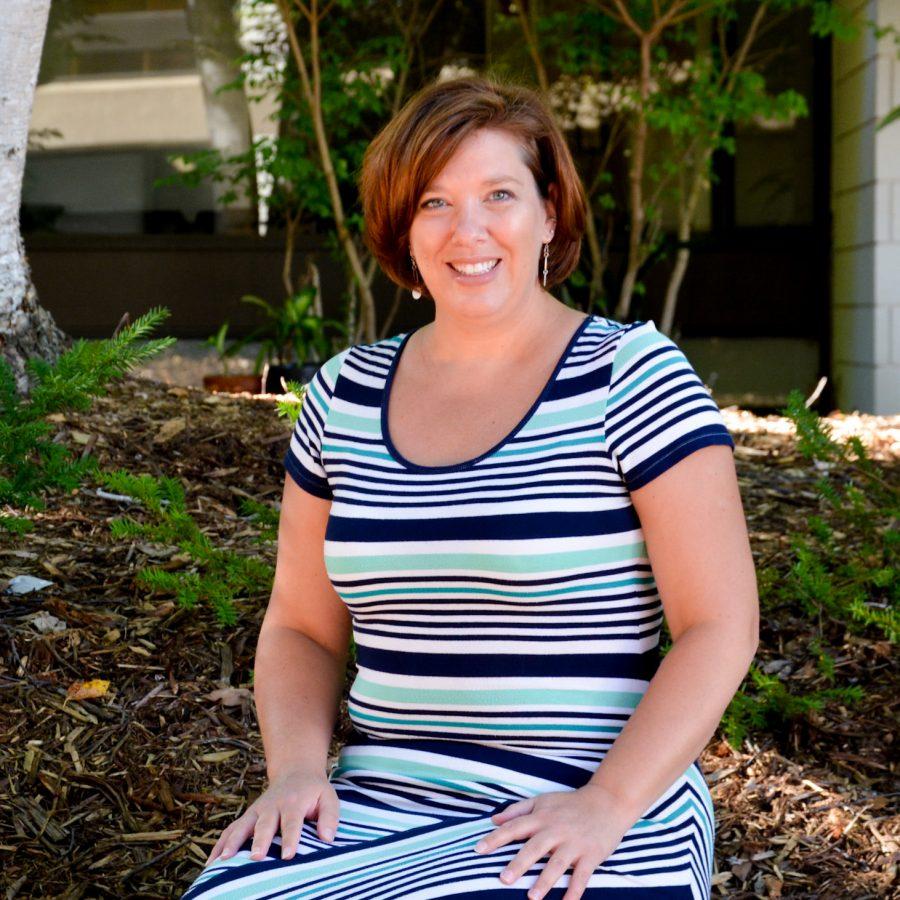 Kathryn Campbell is the Director of Publications at St. Paul Academy and Summit School.  She advises
The Rubicon
newspaper,
RubicOnline
website, Ibid yearbook, Aureus feature magazine, and Iris art and literature magazine.  Deadline is truly her happy place.
Campbell considers herself a news junkie who loves discussing current events.  At the state level, she teaches journalism workshop sessions for the Minnesota High School Press Association (MHSPA) and serves on the board of the Journalism Educators of Minnesota (JEM).  Nationally, she is a member of the Columbia Board of Judges at Columbia University for the Columbia Scholastic Press Association (CSPA) and serves as a critique judge for the National Scholastic Press Association (NSPA).  She was the 2015 Minnesota Journalism Educator of the Year.
She can be reached at kcampbell@spa.edu.
Kathryn Campbell, SPA Director of Publications
May 09, 2020
Nov 13, 2019

Heilig hosts mid-afternoon star party

(Media)

May 16, 2019

Thompson opens, portables leave

(Media)

Mar 13, 2019

[SPA HISTORY] For three decades, SPA rental houses felt like home

(Media)

Feb 22, 2018

Community shows support through letter writing in the wake of a tragic shooting

(Media)

Jan 22, 2018

Winter weather prompts cancellation of after school events

(Media)

Sep 16, 2017

First Constitution Day mixes fun with American history

(Media)

May 18, 2017

Seniors come back to campus for check in

(Media)

May 01, 2017

Jazz concert culminates successful year for band

(Media)

Apr 26, 2017

Just before Earth Day, USC hosts Speaker Day

(Media)

Apr 16, 2017

Iris: Art and Lit Club hosts second painting party

(Media)

Feb 24, 2017

REVIEW: "Pearl" breaks virtual reality barriers with Academy Award nomination

(Story)

Feb 01, 2017

Community invited to wear a green ribbon or a hijab in solidarity

(Media)

Dec 12, 2016

Portable Classrooms will pop up in spring

(Media)

Dec 11, 2016

Studying for finals? For some, that means video editing

(Media)

Oct 25, 2016

STUDENT PROFILE: International student Allan Wang immerses himself in SPA culture

(Media)

Sep 13, 2016

Schilling donates $15M for math, science wing

(Media)

Jan 22, 2016

Beginning Sculpture sticks to its task, creates temporary tape statues

(Media)

Dec 14, 2014

Boys Varsity Swimming breaks 300m Breast-Fly relay PR for the first time since 1983

(Media)

Nov 20, 2014

The Rubicon staff reviews Georgetown Cupcakes – what a treat!

(Story)

Mar 13, 2014

Common Ground presents at Faculty Diversity Forum

(Story/Media)

Mar 11, 2014

Students "funstigate" at the Children's Museum for Service Day

(Media)

Dec 06, 2013

Video: Summit Chamber performs near Davern entrance

(Story)

Aug 01, 2013

Photos of the Week Gallery

(Media)