Reuben Kitto Stately introduces his Native narrative through rap
Originally scheduled for X-Period on Nov. 8, Intercultural Club rescheduled the Upper School Indigenous Peoples' Day assembly to Nov. 9 due to unforeseen circumstances.
With Indigenous Peoples' Day just passing on Oct. 11, and Thanksgiving coming up at the end of November, the purpose of this assembly was to celebrate and embrace the Indigenous people and their traditions.
Invited to speak to the US was Native artist Reuben Kitto Stately. Currently, Stately is studying at Augsburg University and also serves as the President of the Augsburg Indigenous Student Association. Outside of college, Stately is also actively working as an artist, composer and rapper under the name Kitto. Additionally, Stately is part of Learning From Place, a Dakota language revitalization non-profit called Dakhóta Iápi Okhódakičhiye and teaches Dakota Language at Minneapolis Public Schools.
Unlike most conventional assemblies, Stately chose to tell his story and experience by rapping. In his first rap, Stately mentioned many of the personal hardships and grief that he has faced over the years. In one of the lines, Stately mentions a deadly incident that ended up with his cousins murdering his own brother. He then continues to talk about the disconnect between his peers and himself at school when he shared this grief. Stately said, "One of my friends said, 'You know what? You just bring everyone down when you talk so just like stop talking about it.'"
Further in the song, Stately also mentions his parents separating, being wrongly handcuffed three times at just the ages of 11, 13 and 16.
"
It's going to have to go further than land acknowledgment but I think it's a step in the right direction. In the future, it's up to you guys to make the change (students)."
— Stately
In his second piece titled "Dear My Son," Stately raps to his future children about the flawed education system, social stigmas, incarceration and bad policing. He tells his future children to always follow their hearts to achieve their dreams.
Sophomore Rowan Hofmann said, "I thought it was very good and honestly better than I excepted seeing as this was the first time around. I thought the hands-off approach was good because we actually got to hear a somewhat unfiltered message of the truth through someone who was passionate about the issue and I guess spreading the word on his experiences and how he reflects on how the current systems treat Indigenous people. Vocally he reminded me of Mac Miller as well."
Junior Maya Coates Cush said, "The Indigenous Peoples' Day assembly with Kitto I felt really spoke about his experiences as an Indigenous man in modern life through musical art."
Senior Kat Bragg said, "I loved how the speaker was able to incorporate spreading awareness about Indigenous culture into artistry through his music. It made the presentation fun to listen to and was informative at the same time."
In the future, Stately hopes to see more acknowledgment for the Indigenous people than just land acknowledgments. He said, "It's going to have to go further than land acknowledgment but I think it's a step in the right direction. In the future, it's up to you guys to make the change (students)."
Stately also shared his belief that the best function as a white ally is to spread accurate information and to just not get in the way. He said, "Just don't stand in the way, then we will all be at peace."
Following the assembly, advisories reflected on Stately's presentation with IC prompts on Wednesday.
Leave a Comment
About the Contributors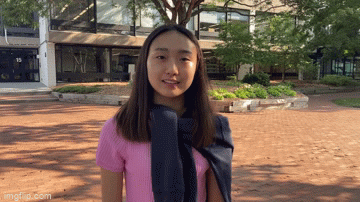 Elle Chen, co-Director of RubicOnline
Elle Chen (she/her) is a co-Director of RubicOnline. This is her fourth year on staff. Over the summer, Elle interned at NSPA to help plan journalism conventions,...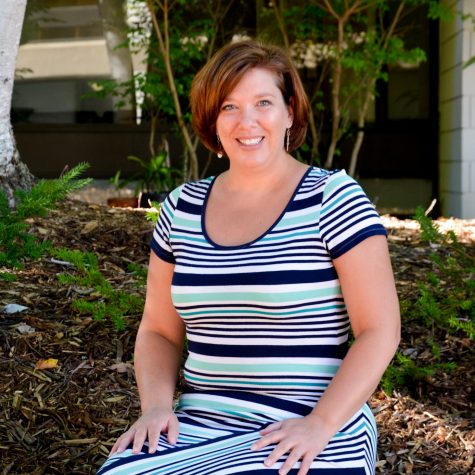 Kathryn Campbell, SPA Director of Publications
Kathryn Campbell is the Director of Publications at St. Paul Academy and Summit School.  She advises The Rubicon newspaper, RubicOnline website, Ibid...