Kick off assembly previews Homecoming activities
The Huss auditorium filled with laughter, applause, (and students) this morning for the Homecoming kick-off assembly, led by SAC co-Presidents Ali Browne and Hobbs Lillygreen. US Interim Principal Ken Jaffee led senior volunteers in a round of Simon Says, and history teacher Jon Peterson educated everyone in his "walk and talk" visual demonstration of the rules of dodgeball. The schedule and forms are posted in the Student Hub, but a recap of events includes:
MONDAY
Class Color Day
9th – green
10th – yellow
11th – red
12th – blue
Faculty: pink
X-Period: Ping Pong Tournament in the gym
Tutorial: Talent Show Rehearsal in Huss (required if performing in the show)
Athletics
Girls Soccer at 4:30 p.m.
Cross Country: Boys Varsity 3:45 p.m. (@ Hudson Middle School)
Girls Tennis at 4:30 p.m.
TUESDAY
Advisory Twin Day: Choose an outfit as an advisory that everyone will enjoy.
X-Period: Talent Show in Huss
WEDNESDAY
Anything but a Backpack Day: must be inanimate and smaller than a 3' cube.
X-Period Advisory Kahoot-SPA and Disco Themed
THURSDAY
Through the Years Day
9th – Senior Citizens
10th – Middle Schoolers
11th – Middle Age/ Business Casual
12th – Recreate a childhood photo
Faculty: high schoolers
X-Period: Dodgeball Tournament in the gym
Athletics:
Girls Swim and Dive at 4:15 p.m.
Girls Tennis at 4 p.m.
FRIDAY (Special Schedule)
Blue and Gold Day
2 p.m. Pepfest in the gym
LS Carnival begins at 3:30 p.m.
Storming of the Field at 4 p.m.
Athletics:
Boys Varsity Soccer Game: 4:30 p.m.
Wolfpack Football Game at 7 p.m. (@ Blake MS)
Cross Country – Roy Griak Invitational
SATURDAY
Athletics:
Girls Soccer at 10 a.m.
Girls Volleyball at 11:30 a.m.
7:30 p.m. – Freshman Pizza Dinner
8:00 p.m. Homecoming Dance
Doors open at 7:50 pm for the dance and close at 8:30 pm with the dance ending at 10:30 pm. Students should enter through the Huss lobby. If students choose to leave after the doors close they will not be allowed readmittance. The dance will be in Driscoll with a photo booth and a light treat in Redleaf. Tickets are $15 and need to be purchased by Sept. 22 at 3 p.m. The dress is disco-themed or nice casual to semi-formal attire. Dates are not necessary; nearly all students come in groups or with their grade.
Leave a Comment
About the Contributor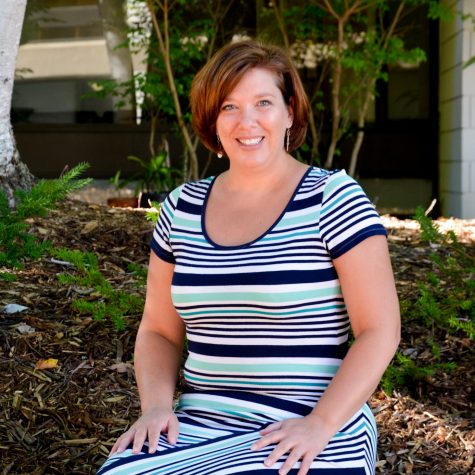 Kathryn Campbell, SPA Director of Publications
Kathryn Campbell is the Director of Publications at St. Paul Academy and Summit School.  She advises The Rubicon newspaper, RubicOnline website, Ibid...