Jazz concert culminates successful year for band
The Upper School and Middle School Jazz bands had their final concert of the year this past Sunday. The concert featured 16 songs from three different ensembles, the middle school played 4 songs while both intermediate and advanced jazz ensemble played 6 songs. The Jazz concert has been performed every spring for a long time.
"This has been a tradition for as long as I have been working here," Band Director Bill Mayson said.
One part of the concert that did not go as desired was a planned gift of flowers from the students to Mayson after the concert concluded. While senior Shefali Bijwadia came out to hand Mayson a bouquet of flowers, Mayson did not realize this and started to head off the stage. It was only when some of the band members were able to get his attention that he returned to receive his gift.
Another part of this year's concert which was special was the guest artist Douglas Little who came and played alongside the band on some of the songs.
"I especially enjoyed playing with our incredibly talented guest artist," junior Ben Mellin said.
This spring concert differs from the Pops Concert in the fall primarily in the types of songs performed. While the pops concert is mostly comprised of songs that have been on the top pop charts, the spring Jazz band concert plays more traditional jazz music.
The Jazz band and Mayson want to extend a thank you to Matt Edens and Gene Swanson for all the work they did the recording and set up microphones before and during the concert.
About the Contributors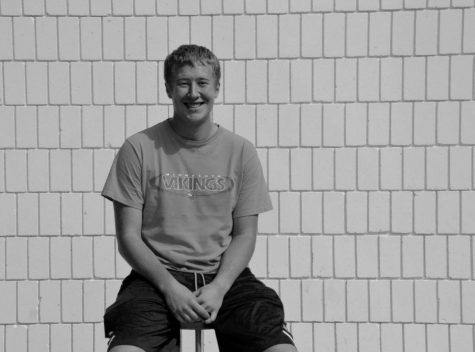 Peter Blanchfield, RubicOnline Opinions Editor
Peter Blanchfield, class of 2018, is this year's RubicOnline Opinions Editor.  Outside of publications he plays on St. Paul Academy and Summit School's...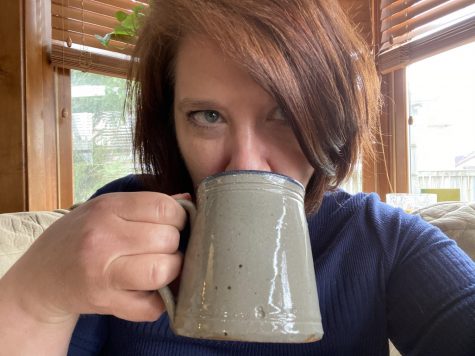 Kathryn Campbell, Director of Publications
Kathryn Campbell, CJE, is the Director of Publications at St. Paul Academy and Summit School. While teaching remotely, she's taken daily walks around...