Muslim Student Alliance speakers recount experiences with hijab
Islamic Scholar, professional educator, and community activist Tamara Gray and founder of the Council on American-Islamic Relations, Minnesota (CAIR-MN), Lori Saroya came to share their life experiences about being American Muslim women on Jan. 25. The student group Muslim Student Alliance hosted the speakers in Huss.
"For me, it's about identity. I grew up in southern Iowa in a really small town where my family was the only Muslim family. [When I didn't wear the hijab] it was easy to blend in because of my name and my appearance, so it was easy for me to not be perceived as Muslim and for my family to not be perceived as a Muslim family. Growing up like that really instilled in me that people don't know who I am, and that bothered me. It bothered me because I felt like I was pretending to be somebody who I wasn't. That's the core of why I wear the hijab in civil rights work is because I truly believe that it's about identity and about having the freedom to be who you are as an individual, express yourself, and be true to who you are," Lori Saroya said.
Tamara Gray became Muslim in January 1985 and acknowledged that she experienced a loss of privilege.
"I'm a graduate from Macalester, and I started there many years before most of you were born, and I became a Muslim woman in January, 1985. I don't think I knew it then, but I experienced a loss of privilege. We didn't talk about privilege back then, and I don't think I necessarily understood what it meant to be a white woman in the United States and how much privilege I actually had. I was an acting member of the National Organization of Women and when I became Muslim I suddenly came up against walls and attitudes that I had never experienced or imagined existed, [because I was] in the bubble of liberalism where we all love each other and accept each other, and everyone has the right to live how they want to live," Gray said.
For 20 years, Gray lived and studied overseas in Damascus, Syria, and then left because of the war.
"It was very healthy for me to live outside of the country and experience what it felt like to be a majority Muslim, because even though I was a Muslim minority as a foreigner, and you'll never forget you're a foreigner when you're in another country it doesn't matter if you share their religion you're still American, which in many places is a privilege. When I came back to the United States in 2012, I had the idea in my mind that the United States had moved forward and it certainly had not. Again I continued to face the same dichotomy of privilege. I have more privilege than a black hijab-wearing Muslim and maybe less privilege than a nonwhite nonhijab wearing Muslim woman," Gray said.
When breaking down societal barriers, Gray suggests being passionate about what matters most in life.
"When I'm talking to women about how to deal with their types of barriers in their lives, I'm generally talking about how to deal with personal barriers in their families and cultural issues that can lead to the stopping of them doing what they want to do or thinking the way that they want to think. My advice to them is to go back to their own core decision making and to remember that each one of us is a person and sometimes that's because the stereotyping of today has led to us forgetting that about others and even ourselves, that we're not just a reflection of the culture that we grew up in, but that we're also a collection of our ideas, priorities, and interests. I tell them to decide what their priorities are and then to set concrete goals and plans of how they are going to break through their barriers decisively, and gently because I think keeping relationships is important," Gray said.
"
I think that women need to step up our game of supporting each other.
— Tamara Gray
Gray thinks that women need to become better at helping one another to better society as a whole.
"I think that women need to step up our game of supporting each other. I think that human beings have a tendency, but that more specifically women have a tendency to be catty, because of the world we grew up in, and to tear each other down and decide who is acceptable and who isn't. To decide who has fulfilled the requirements of what it means to be a social activist or a woman worthy of walking at The Women's March for example. I think that that has to change because it comes back to the fact that we are all human beings and we need to meet each other where we are and uplift one another to a higher level," Gray said.
Saroya adds that she has seen a shift in the participation of Muslim women in her community and is glad.
"I have worked for a long time in a mostly male-dominated field, and when I started here in Minnesota in 2007, there weren't a lot of Muslim women in charge in the community. I remember organizing these town hall meetings and community forums, and I would be the only woman at these meetings. But, now when I see these meetings it's incredible because I see so many women that are attending," Saroya said.
"
Wearing a hijab is just a symbol of modesty, and especially on hijab day we encourage all female identifying students to participate if they want to.
— Hussam Qureishy
Saroya concludes that the biggest aspect of civil rights work is that people need to work together to better the rights of everyone.
"I work for a civil rights organization and the biggest thing for me is that we're all in it together. If I'm standing up for the rights of American Muslims, if I'm fighting for the right to wear the hijab at school and work, to not get bullied, then I have to do that for every other community as well, whether it's for the African American community, the Jewish community, or the LGBT community. It's the intersectionality that we're all in this together. Either we all have our civil rights, or none of us have them," Saroya said.
World Hijab Day is an annual event was founded by Nazma Khan in 2013, and it takes place on Feb. 1 each year in 140 countries worldwide, and this year will be St. Paul Academy and Summit School's third time participating in the event. The day encourages women of all religions and backgrounds to have the experience of wearing a hijab and is an opportunity for non-Muslim women to learn more about what it means to be part of Muslim community.
"[Hijab day] raises awareness surrounding both the difficulties and the responsibilities that come with wearing a hijab," junior member of the MSA Hussam Quereishy said.
While some Muslims criticize the event because they see non-Muslims wearing hijabs as a breach in the solidarity of traditional Islamic customs, MSA chooses to back the event to extend an open channel where people of all religions and lifestyles can communicate.
"Wearing a hijab is just a symbol of modesty, and especially on hijab day we encourage all female identifying students to participate if they want to," Qureishy said.
On hijab day Feb. 1, MSA members will help students put on hijabs and have stickers available for allies.
Leave a Comment
About the Contributors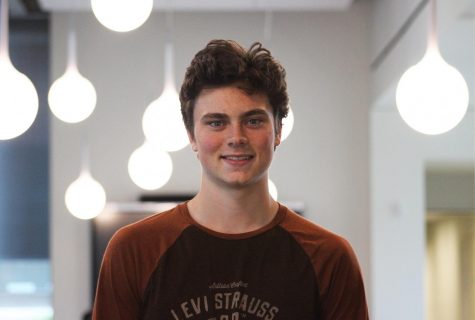 Jasper Green, In-Depth Editor
Jasper Green is the In-Depth Editor for the 2018-2019 season of The Rubicon, and it is his fourth year on staff. Green believes in the power of sharing...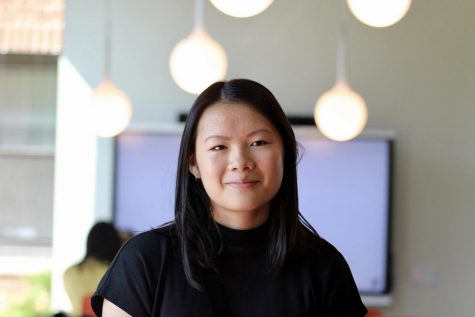 Kat St. Martin-Norburg, Opinions Editor
Kat St. Martin-Norburg is a senior and is excited for her third year on staff. This year she is the Opinions Editor and looks forward to taking the Opinions...