US Student Clubs Fair informs new students, offers opportunities
After club leaders each individually approached a microphone in the middle of Briggs Gymnasium and gave a quick summary of their club's mission, 9th graders were able to travel and learn about each club on Sept. 11 at the US Student Clubs Fair. 9th graders wandered throughout the gym through the sea of posters, cookie platters and club leader demonstrations. Every club was present at the club fair, each with a similar goal: attract new students.
"I think it's really fun and cool to be able to see all the clubs and it's also a good way to meet the upperclassmen. There are way more options with the clubs fair and it's a great source for information," 9th grader Gracie Krasny said.
The US Student Clubs Fair is hosted at the start of each school year to inform, excite and teach the 9th graders new opportunities that come along with being in high school. It's a chance to for them to find a club they're passionate about and commit.
"I think it's a really cool idea to have students join clubs and a lot of them are really interesting," 9th grader Sean Stephenson said.
The fair is only 45 minutes long, and once it ends US Dean of Students Max Delgado emails each 9th grader a form to fill out that indicates their top 3 clubs they are interested in. Every 9th grader is required to pick 3 and attend each club within the next 3 weeks. After this requirement, 9th graders can choose their favorite club or not join a club at all.
About the Writer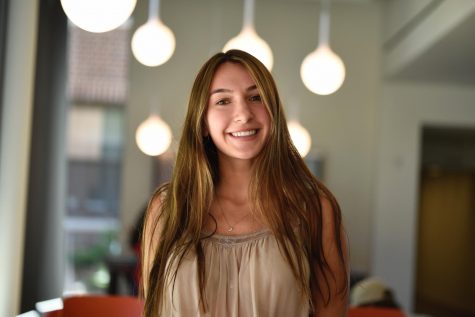 Mimi Geller, Director of RubicOnline
Mimi Geller is the Director of RubicOnline. This is her fourth year on staff. Mimi believes that high school journalism connects people by sharing their...