[THE 5] Discrimination lawsuit, Coronavirus, Rohingya genocide and more
Local
The families of four Somali-American teens in Minneapolis who filed a discrimination lawsuit against the  Minneapolis Park Police over an intense altercation with police officers finalized a settlement on Wednesday for $170,000. The officers were called to Minnehaha Regional Park over teenagers with weapons, but the four teens that were detained for nearly an hour were found without any weapons. Body cam footage shows the officers yelling at the teens to get on the ground and the officers cuffing the teens on the ground. A witness described the incident to KSTP, "You can tell that he [the officer] was very agitated – like he was someone who didn't have the best judgment… It was like these cops already made up their mind who was in the wrong and who wasn't." During the incident, a bystander informed the police that the teens they had handcuffed were the ones being threatened by someone else with a knife. Halimo Isse, the mother of one of the teens, said, "We still deal with the fear and trauma of this incident, but part of the healing process is that we are getting justice."
(Source: KSTP)
National
A manuscript for a book by former national security adviser John Bolton was released Sunday and it shook the country. Bolton claims that President Trump told Bolton to withhold military aid to Ukraine until Ukrainian officials agreed to investigate some democrats who trump viewed as a threat. This is contradictory to the main argument of the defense. President Trump denies the claims. The release of Bolton's allegation will most likely mean the impeachment and removal process will be longer and more complicated than they previously though. A vote on whether witnesses should be included in the impeachment trial in the senate will be held Friday. 
(Source: Politico)
The Trump Administration has implemented a new policy on Friday to cut down on 'birth tourism.' 'Birth tourism' is when pregnant people visit the U.S. just to give birth to their child on American soil so that their child will be a U.S. citizen. The policy will no longer allow temporary visitor visas to people looking to visit the U.S. only with the intention to give birth. This policy will not affect the 39 countries in the Visa Waiver Program, most of which are in Europe. Many are wondering how this policy will be enforced as immigration officers are not permitted to require a pregnancy test and are strongly discouraged from asking if people are pregnant. Officials stated that one way officers might know if people are coming to the U.S. for birth tourism is by asking if people are planning on undergoing a medical procedure while in the country. 
(Source: CNN)
International
The Coronavirus, a virus that is rapidly spreading through China, has infected at least 4,428 people, and killed at least 106. The United States Centers for Disease Control and Prevention has assigned travel to China a level three, encouraging Americans to avoid all non-essential travel to China. Beijing has expanded their quarantine to around 50 million people. Officials confirmed 5 cases of the Coronavirus in the U.S. in Southern California, Chicago, Arizona and Washington state.
(Source: Washington Post)
The United Nations' International Court of Justice has ordered Myanmar to take action to prevent acts of genocide against the Rohingya minority and to stop the practice of destroying evidence of these crimes. The case was brought to the court by Gambia. The court found that Myanmar was not taking enough action to combat genocide and that Rohingya are still at significant risk of "irreparable prejudice." Despite this, the United Nations has little to no power in holding Myanmar accountable for making these changes. 
(Source: CNN)
About the Writer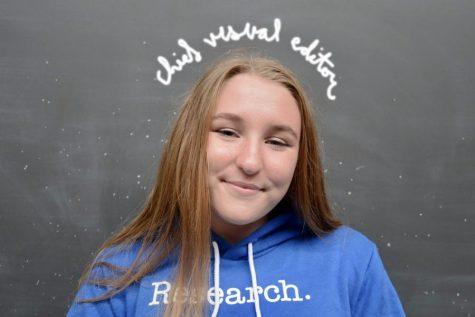 Evelyn Lillemoe, Chief Visual Editor
Evelyn is the Chief Visual Editor on The Rubicon. This is her third year on staff. Evelyn loves journalism because it gives her the chance to share absent...