[THE 5] the Taliban, Missing and Murdered Indigenous Peoples March, Aspergillus infection and more
Local
The annual Missing and Murdered Indigenous Peoples March organized by the Minnesota Indian Women's Sexual Assault Coalition took place Friday in Minneapolis. The march was held to honor the Indigenous people that have gone missing or been murdered and to call for Minnesota lawmakers to take action to stop this crisis from continuing. Lt. Gov. Peggy Flanagan, a citizen of the White Earth Nation, was among many speakers at the event. 
(Source: Pioneer Press)
National
A legal loophole means it is illegal to have sex without being married in Virginia, but some state legislatures are working to change that. Currently, sex before marriage is a class 4 misdemeanor and those partaking in it could be charged with up to a $250 fine. Democratic state legislatures introduced a bill to repeal the unmarried sex law last week and the bill goes to the senate next.
(Source: Fox News)
The Trump administration has announced that they plan to put billions more dollars into work at NASA in hopes of getting Americans back on the moon by 2024. Trump plans on increasing the budget for space projects increased by 12%. The new budget will have to be confirmed by the House and the Senate before it goes into effect. 
(Source: Fox News)
Seven patients have died of an Aspergillus infection at Seattle Children's Hospital since 2001. This infection is likely caused by a common mold Aspergillus  that has been found in the air in the hospital. The most recent victim's family had just recently joined a class action lawsuit against the hospital for the infections. The suit claims that hospital managers were aware of the mold in the air since 2005 and that they took measures to hide the problem. 
(Source: CNN)
International
The United States government and the Taliban have claimed to reach an agreement. Mark Esper, the secretary of Defense, has announced that the United States is looking to deescalate violence and it seems that they have through their agreement of seven days of reduced violence. This means that for seven days there will be a ceasefire between groups and the United States is hoping to have peace talks with the Taliban. 
(Source: CNN)
About the Writer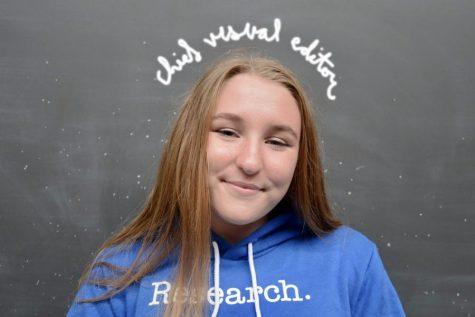 Evelyn Lillemoe, Chief Visual Editor
Evelyn is the Chief Visual Editor on The Rubicon. This is her third year on staff. Evelyn loves journalism because it gives her the chance to share absent...