[The 5] October snow storm impacts Minnesota, U.S. withdrawals from the WHO, Controversial human challenge studies in the UK and more.
LOCAL
Minnesota was hit with a huge snowstorm on Tuesday toppling the state with 6 to 8 inches across the Twin Cities and much more in the northern cities. The State Patrol responded to hundreds of crashes and spinouts on the road in the late afternoon. This big October snowstorm is almost record-breaking and it seems to be earlier in the year than expected based on past years.
(Source: The Star Tribune)
Governor Tim Walz and State Attorney General Keith Ellison warn popular political campaigns to follow the COVID-19 guidelines and rules to ensure safety around the state. In the last two weeks before Election Day, many political campaigns are holding large events some of which people aren't wearing masks or practicing the recommended social distancing. Walz and Ellison have been contacting organizers of these campaigns to make sure they are following the required regulations and guidelines to keep Minnesotans safe.
(Source: The Star Tribune)
Where political campaign rallies have been held in Minnesota this election season:
This infographic shows the different cities where major political rallies have been held during this election season and contains information related to the local news story talked about above. Information from The Star Tribune and MPR News Infographic created in KnightLab.
Credit: Annika Rock
NATIONAL
Earlier this week, President Trump moved to pull the U.S. out of the World Health Organization (WHO). Trump has accused the WHO in the past of being under China's control during the COVID-19 pandemic. The withdrawal of the U.S. from the WHO will pose certain risks to the WHO's future ability to promote healthcare and taking down deathly diseases.
(Source: BBC News)
As students aren't attending college on campus due to the pandemic, some House candidates are worried about the lack of votes received from on-campus college students. Normally, House candidates can rely on the support from college students in their district but as students learn from home, this support may be lost.
(Source: The New York Times)
INTERNATIONAL
The UK has begun to run controversial studies and tests on human volunteers to speed up the development of a vaccine for COVID-19. Human volunteers are stepping up to purposefully be exposed to the virus to help with the ongoing study and development of a COVID-19 vaccine. The controversy surrounding this human challenge study is large because some question the ethics of exposing healthy people to the virus.
(Source: The Washington Post)
Leave a Comment
About the Writer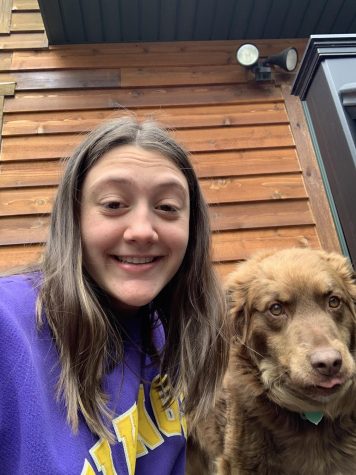 Annika Rock, News Editor
Annika Rock is a News Editor at RubicOnline. This is her second year on staff. During quarantine, she has been taken daily walks around her neighborhood...