[The 5] Children sent to work instead of school, nonprofits experience donor fatigue, increased food insecurity and more.
LOCAL
Vice President Pence and Ivanka Trump visited Minneapolis to hold a Cops for Trump listening session to highlight their administration's support for Minnesotan law enforcement. A few Minnespolis business owners whose businesses were negatively impacted by the rioting and looting that occurred after the death of George Floyd were joined on the stage with Pence and Trump to share their experiences and opinions on this summer's events.
(Source: The Star Tribune)
Minnesota non-profit organizations are worried about "donor fatigue" as the year nears to an end. Organizations highlight that when COVID-19 first hit Minnesota there was a lot of money being donated allowing for more work to be done. This also happened after the death of George Floyd and the events that occurred after, organizations were seeing an influx of donations. But as the state has begun to settle down organizations aren't seeing many donations causing them to worry for their missions.
(Source: The Star Tribune)
NATIONAL
In the wake of Ruth Bader Ginsburg's death, President Trump has chosen a replacement for her in the Supreme Court. He has chosen Amy Coney Barrett, a lawyer and jurist who has served as a circuit judge on the U.S. Court of Appeals for the Seventh Circuit. There is some controversy on Trump's decision to replace RBG and who he has replaced her with.
(Source: NPR)
More and more families in the U.S. have faced food insecurity this past year due to COVID-19. Food insecurity in the U.S. has more than doubled due to the economic crisis brought by the pandemic making it so many more families have trouble getting food to feed themselves and their families.
(Source: NPR)
INTERNATIONAL
As schools close down due to the pandemic, students and children in some developing countries such as India are working jobs. Many families in these countries are struggling to financially support themselves so many parents are sending their children to work to make money for their families. Some examples include: children in India are sent to garbage dumps to rummage through to find useful products unprotected and young children in Kenya are sent to mine sand. Many children around the world are working instead of attending school which can have negative impacts on them and their future.
(Source: The New York Times)
Leave a Comment
About the Writer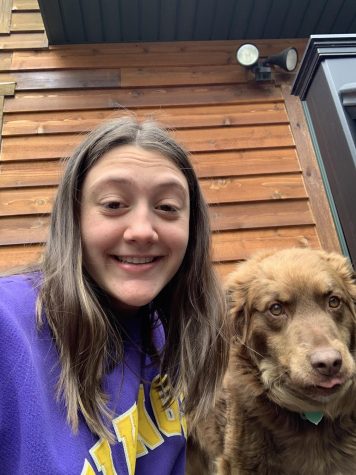 Annika Rock, News Editor
Annika Rock is a News Editor at RubicOnline. This is her second year on staff. During quarantine, she has been taken daily walks around her neighborhood...